The Final Say: Nick Loeb & Sofia Vergara Speak Out On Embryo Battle – Watch Their Juicy Interviews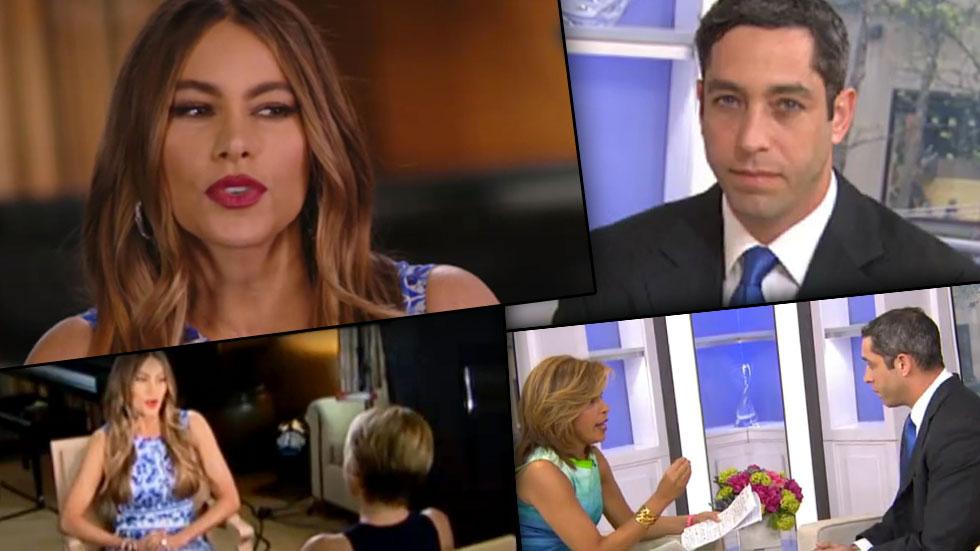 Sofia Vergara's ex-fiancé, Nick Loeb, can't use two embryos without the Modern Family star's permission, court documents state. But that hasn't kept the former couple from continuing to duke it out in court.
Loeb filed a lawsuit against Vergara and the couple's former fertility clinic, claiming he did not want the embryos destroyed because they are no longer dating.
The claim, filed under the pseudonym "John Doe," details Loeb's desire for Vergara to keep the former couple's embryos intact.
Article continues below advertisement
Loeb later wrote candidly about the ordeal, along with his allegedly violent and abusive relationship with Vergara, in a salacious New York Times article. Vergara later denied any claims of abuse.
This morning on the Today Show, Loeb spoke openly for the first time on the subject in an extended interview with Hoda Kotb.
"It has nothing to do with a baby or her baby," he told Kotb of his motivation for keeping the embryos in tact. "Lives were created."
Watch Loeb's Interview on RadarOnline:
While Vergara has been busy promoting her new blockbuster Hot Pursuit, the mother-of-one managed to get what she thought would be the last word on the matter.
"I really want to make this, like, the last time I talk about it because I don't think it's fair," Vergara told ABC News' Amy Robach on Good Morning America.
Get a First-Look At Sofia Vergara's Interview:
"There's papers signed. There is a court date. He shouldn't be creating something so ugly out of nothing," she added. "I don't want to allow this person to take more advantage of my career and try to promote himself and get press for this."
Vergara has opted to enjoy her recent achievements instead of focusing on her legal battle with Loeb. The actress will receive a star this week on Hollywood's walk of fame.