Exclusive
Sofia Will Pay! Vergara Shells Out $1,000 Monthly To Keep Embryos Frozen As Battle With Ex Nick Loeb Rages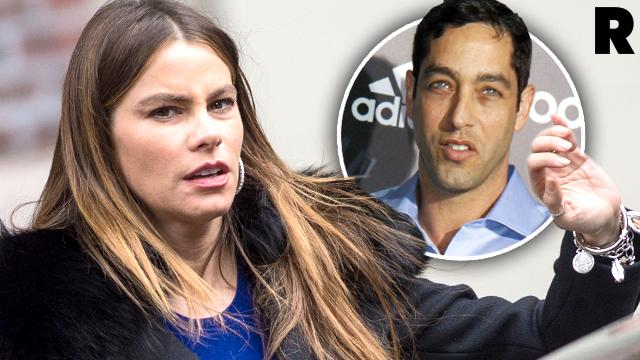 Breaking up with Nick Loeb was an expensive decision for Sofia Vergara -- in more ways than one! RadarOnline.com has learned that the Modern Family star has been paying nearly $1,000 per month to keep the frozen embryos she fertilized with her ex intact, while they battle it out in court.
"Sofia can afford to keep the embryos frozen, as she earns nearly $40 million a year," an insider explained. "Nick has offered to pay the fee, but Sofia has said no. Even though Nick would need written permission from Sofia to proceed with having the embryos implanted in a surrogate for pregnancy, she isn't going to take any chances."
Article continues below advertisement
"The embryos will remain frozen until either she or Nick dies, and she will continue to financially honor her commitment," a source told Radar.
Vergara finally broke her silence on the lawsuit Loeb filed against her, and the couple's former infertility clinic earlier this week. The Latina beauty told Howard Stern, "I don't hate him, but obviously he has a problem with me." Loeb wants a judge to allow him to have custody of the frozen embryos, which are both females, so that he can attempt to have children.
Despite signing off on documents that clearly stated both parties must agree to have the embryos implanted, Vergara said, "I totally understand him. Fortunately or unfortunately, there is law. You signed legal papers. If it was serious for him, this issue — which I totally respect is for someone — he should have taken it more seriously. There is a contract."
Vergara and Loeb signed a November 2013 agreement that stated "no unilateral action can be taken with regard to the embryos unless both parties consent."