Exclusive
It's War! Sofia Vergara Denies Claims She Punched Ex-Boyfriend, Vows To Fight His Lawsuit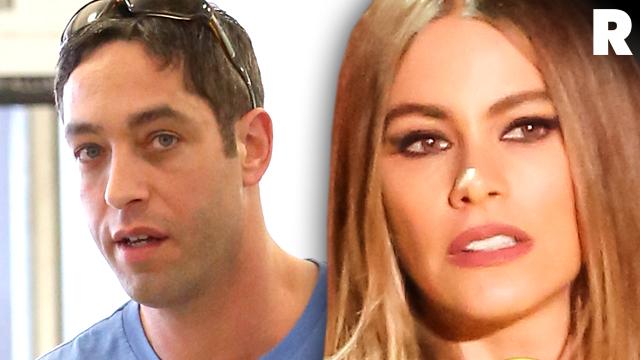 Just as Modern Family star Sofia Vergara prepares for happily ever after with fiancé Joe Manganiello, her ex Nick Loeb has resurface with shocking claims that she abused him during their relationship. Now, RadarOnline.com has learned that Vergara is adamantly denying the allegations, and vowing to fight his lawsuit over their frozen embryos.
The claim, "John Doe," details Loeb's desire for Vergara to keep the former couple's embryos intact.
Article continues below advertisement
"John Doe seeks to ensure that the Female Embryos are not destroyed, but Jane Doe Vergara refuses to agree to their preservation under all circumstances," the document states.
Vergara was also "physically and mentally abusive" towards Loeb, even "punching him in the face on two occasions" and calling him "worthless," according to the lawsuit.
A source close to Vergara tells RadarOnline.com exclusively, "Sofia never got physical with Nick, it just didn't happen. Did they fight? Yes, and a lot, which is why they broke up."
"But to portray it as Sofia being mentally abusive towards Nick is reckless, and just not true. At this point, Sofia is saddened that Nick decided to let this play out in the media, but not surprised."
"Nick obviously wants to be a part of Sofia's life, even though she is engaged to be married to another man. Sofia wants the embryos destroyed, and is also ready to fight for her rights in court."
The source added, "If these embryos were implanted into a surrogate, Nick would almost certainly go after Sofia for child support. As the highest paid actress on television, the financial incentive needs to also be considered."
Vergara and Loeb . They split in 2012, reconciled and became engaged, only to break up again for good in 2014.