Anna Wintour Bans Selfies & Cell Phones At This Year's Met Gala -- What Will 'Selfish' Kim Kardashian Do?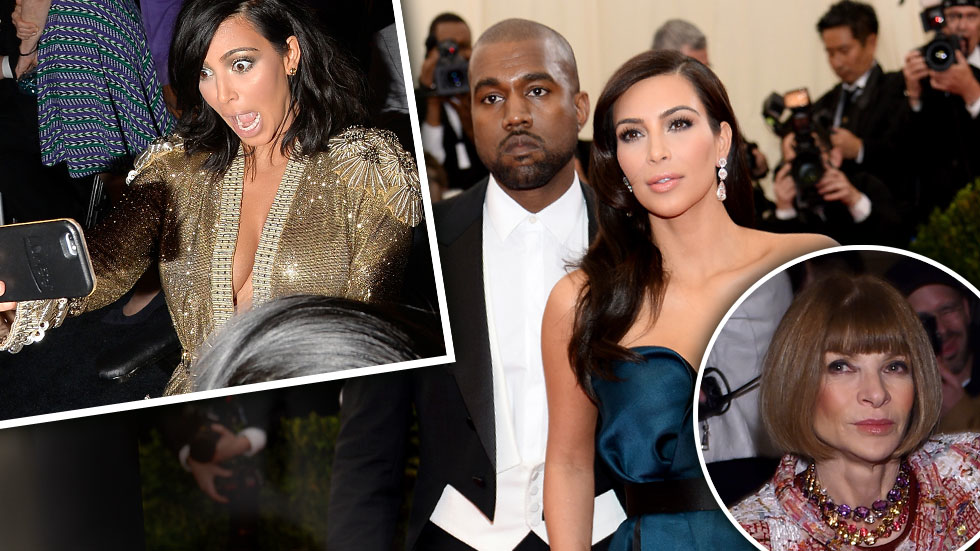 If Kim Kardashian was hoping to publish Selfish the sequel, she won't be including any selfies from the Met Gala this year.
According to PageSix, Anna Wintour, Vogue magazine and the MET have announced that photos and other cell phone use will be banned during Monday's glamorous Gala.
Attendees reportedly received notices declaring: "The use of phones for photography and social media will not be permitted inside the gala."
Article continues below advertisement
But will Kim be able to resist the urge to snap a sultry selfie?
While many speculate that the new rule is geared towards Kardashian types and other A-list photo takers, a source recently told Pret-a-Reporter that the recent regulation "has solely to do with guests' security and enjoyment of the event."
Of course, after the epic Beyoncé, Jay Z and Solange elevator incident, it's understandable for Wintour to crack down on any possible photo (or video) faux pas during the evening.
Then again, the Vogue mogul could still feel the need to put Mrs. West in her place after criticizing little North's seemingly drab attire.
Why do you think they banned the use of cell phones during the Met Gala? Let us know in the comments below!