Fashion Freak Out! 10 Times 'Vogue' Editrix Anna Wintour Clashed With Kimye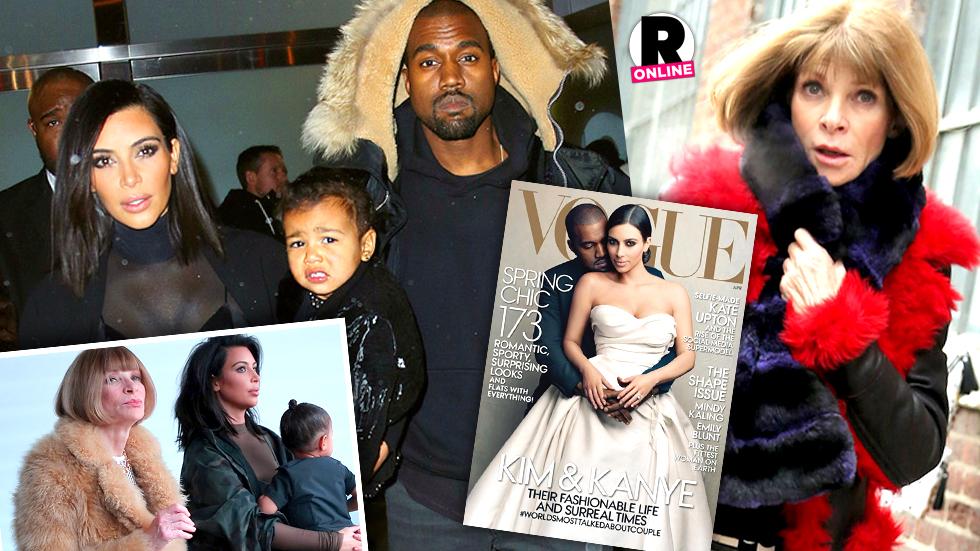 Article continues below advertisement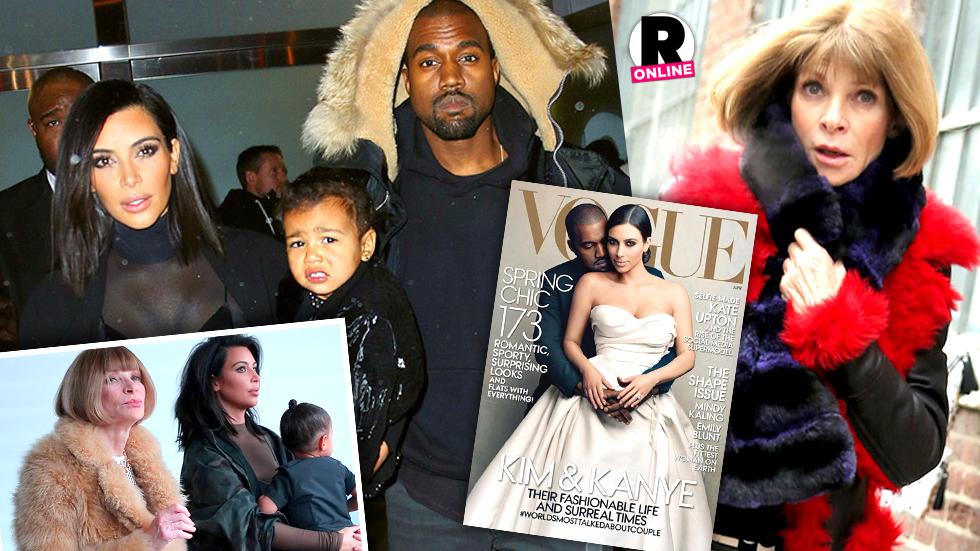 NY: SCHIAPARELLI AND PRADA MET BALL – ARRIVALS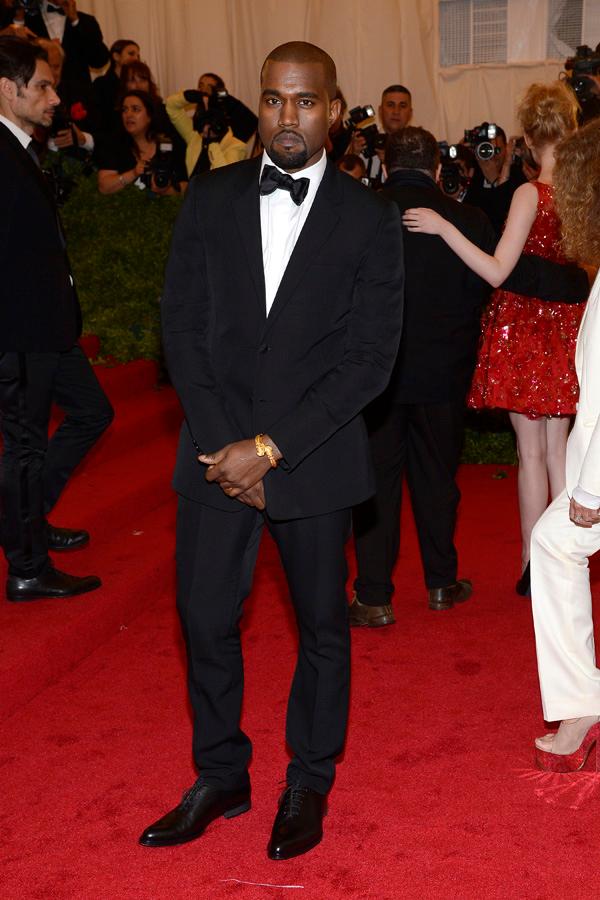 In 2012, Anna Wintour snubbed Kanye West's then-girlfriend, Kim Kardashian, by refusing the reality star a coveted ticket to her annual Met Costume Institute Gala in New York City. West went anyway and was photographed walking the red carpet solo.
Article continues below advertisement
The Met Museum's Costume Institute Gala 'PUNK: Chaos To Couture' in NYC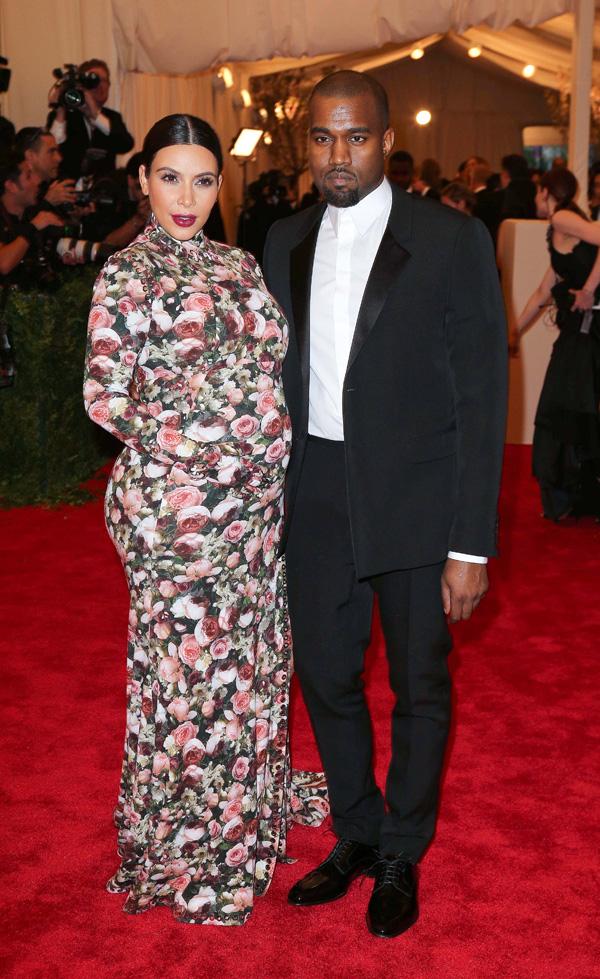 The following year, "Nuclear Wintour" thawed a bit and allowed Kardashian to attend on West's arm. However, behind closed doors she was blunt about her disdain for Kardashian's reality roots—and extended family. As RadarOnline.com reported, Wintour shot down Kris Jenner's request to attend the gala with her girl. "One Kardashian is enough!" Wintour reportedly sniped.
Article continues below advertisement
Kanye West and Kim Kardashian take North West to see Alexander Wang's fashion show in NYC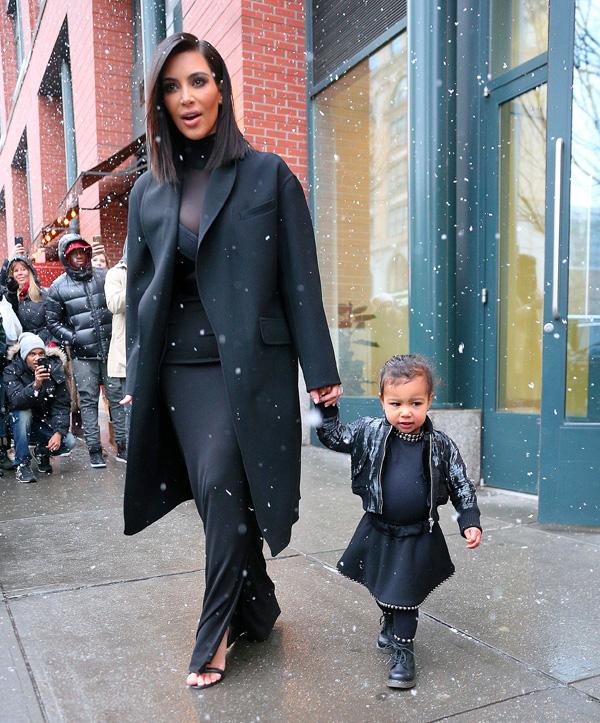 Children should be seen and not heard, as far as Wintour is concerned. A fashion insider told RadarOnline.com that the fashionista staged an intervention with Kardashian and insisted that little North West should be seen in some fresh pastel-colored clothing styles instead of her usual "dreary" wardrobe.
Article continues below advertisement
Kim Kardashian, Kanye West, and daughter all chat with Anna Wintour and watch his fashion show NYC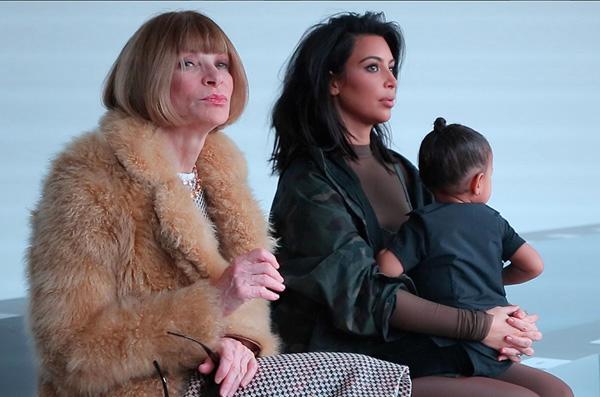 The Vogue editrix reportedly slammed Kimye for dragging their toddler to New York Fashion Week events, as if she were this season's latest accessory.
Article continues below advertisement
North West steals the show from daddy, Kanye West's first fashion show NYC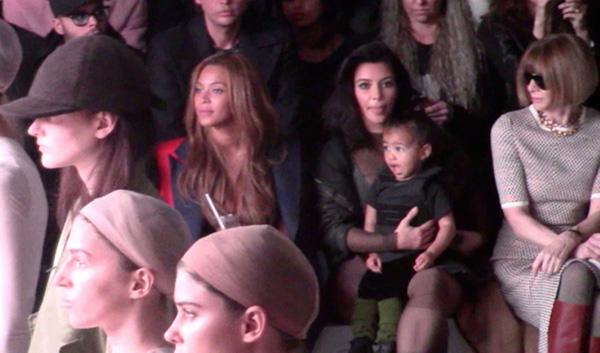 "Kim was embarrassed that she was scolded by Anna," the source said, noting that "Nori's face in most of the photos says it all: She is frowning, almost terrified." Wintour was snapped ignoring her seatmates during the outburst.
Article continues below advertisement
Former England soccer captain David Beckham holds his daughter Harper as he speaks to Vogue editor Anna Wintour while waiting for a presentation of the Victoria Beckham Spring/Summer 2014 collection during New York Fashion Week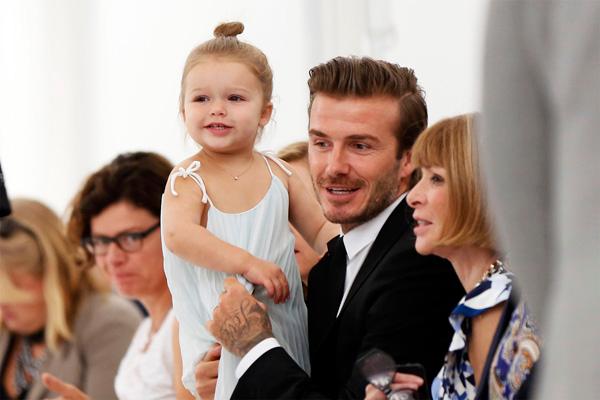 Article continues below advertisement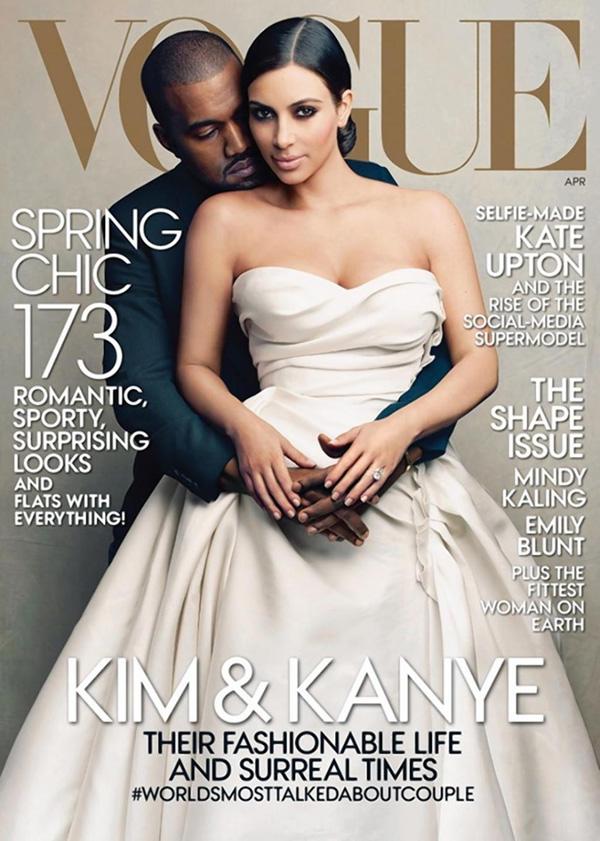 Wintour — who infamously put the power couple on the hallowed cover of Vogue — demanded the pair learn from the way Victoria Beckham navigates between the worlds of fashion and family, keeping the two worlds separate after the requisite photo-ops.
Article continues below advertisement
Vogue Editor Anna Wintour attends the DKNY fashion show at Cedar Lake on February 16, 2015 in New York City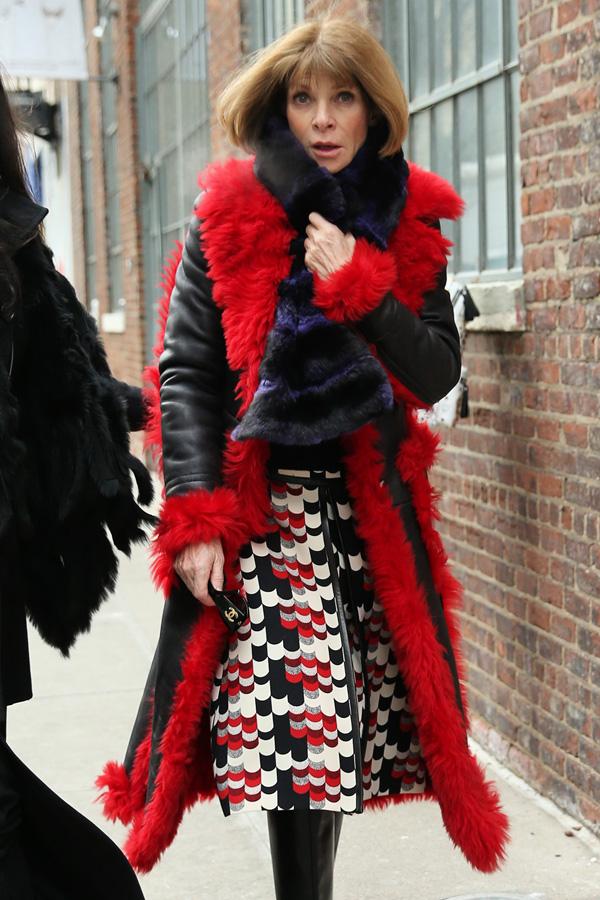 "I think if we just remain deeply tasteful and put deeply tasteful people on the cover, it would be a rather boring magazine," Wintour sniffed in a backhanded compliment to the fame-hungry couple.
Article continues below advertisement
INF – Celebs At Kanye West's Free NYC Concert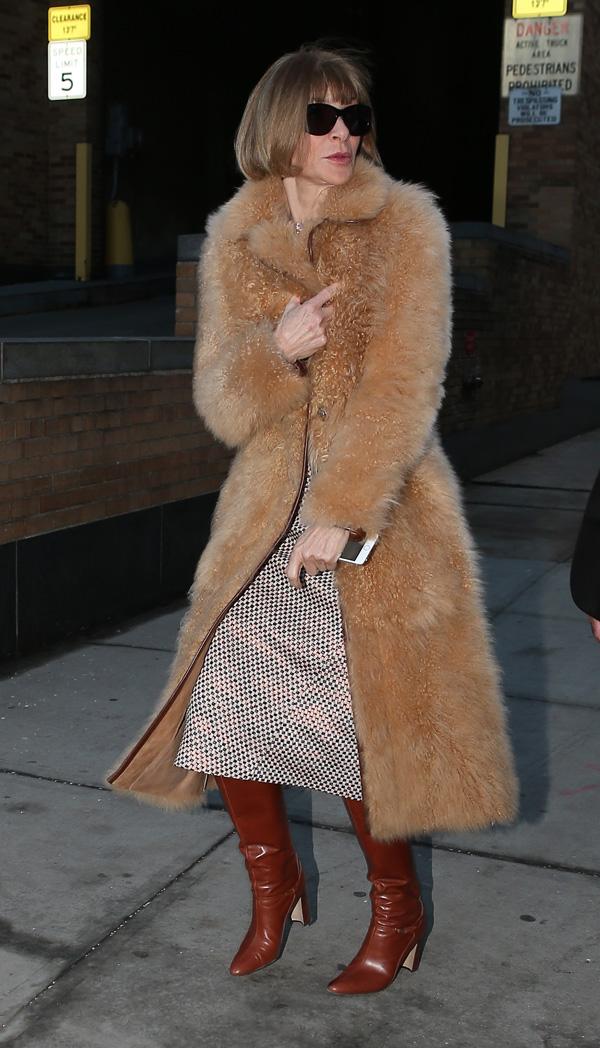 Wintour privately lambasted Kimye for Vogue tanking on newsstands. The issue sold less than 300,000 copies when it went on sale last year.
Article continues below advertisement
Kim Kardashian and Kanye West take their baby North West to the Alexander Wang show in NYC on Valentine's Day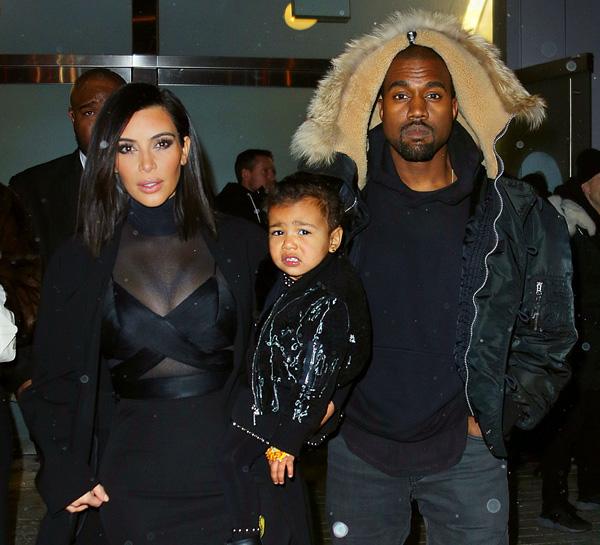 Publicly, Wintour made it pretty clear she was only using the two for a little controversy. "Now and again one has to do things like that," she said, explaining that otherwise, "nobody would talk about us. It's very important that people talk about us."