'Fifty Shades' Author Frantically Seeking Met Gala Invitation, No Help From Anna Wintour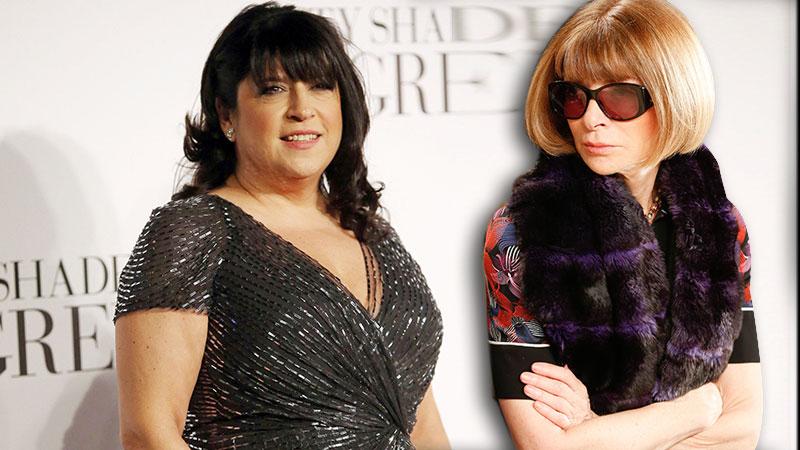 Fifty shades of desperation! Author E.L. James is reportedly strategizing to slip into Anna Wintour's elite Met Gala in May.
According to PageSix, the writer of the erotic fan favorite "has not scored an invitation from Vogue" and is "asking designers and fashionable friends to help her get a ticket."
"With the success of the Fifty Shades movie, she feels this is her moment," an insider shared. "She wasn't invited by Vogue, so her representatives are asking around…to find someone who has a table to invite her to the gala."
Article continues below advertisement
The source added: "It's likely that Dakota Johnson will be going, and James wants to be at the gala, too. Fifty Shades is her creation."
Grossing in $411 million worldwide at the box office, James' film adaptation is off to a good start. Consequently, the writer is readily seeking utmost control over the film's sequel – apparently hoping to write it solely herself.
In a piece titled "Fifty Shades of Cray," Sam Taylor-Johnson – director of the first film –​ told the Hollywood Reporter that working with James proved to be quite difficult, for both of them.
"I think both of us felt it was an incredibly painful process," the director shared. "She would be the first to say as well that it was not easy…but we got there."
Despite all her achievements thus far, it looks like James is still waiting for the golden ticket into socialite success!