Gimme More! Kim Richards Dog Bite Victim To Appeal Court Ruling –– She'd Asked For $1M But Got Just $8K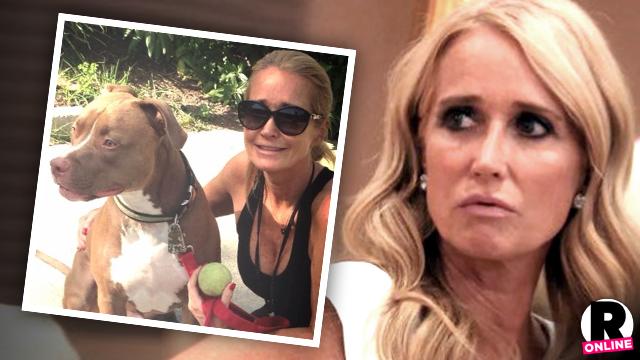 Kim Richards lost her court battle with 80-year-old Kay Rozario, who was mauled by the RHOBH star's pit bull. But even though a judge ruled Richards should pay, RadarOnline.com has learned that Rozario is appealing the court ruling!
Bill Zuhdi, Rozario's attorney tells RadarOnline.com, "We are going to appeal this decision based on several factors. Kim Richards did not make an appearance. Also, she did not contest the case, nor did she go in front of a jury to defend herself. Kim simply chose not to participate."
Article continues below advertisement
As RadarOnline.com previously reported, Rozario, who Richards once considered to be a "second mother," was viciously attacked by the RHOBH star's pit bull, Kingsley, while staying as a guest in her Beverly Hills home last year.
Rozario was initially seeking damages in excess of $1 million for her injuries, which required stitches and therapy to overcome.
However, on May 14, the judge granted Rozario a default judgment in the amount of $8,083.53, stating that the final award was significantly lower than what she had requested due to the fact that the "only ascertainable amount Plaintiff submitted in her declaration was her medical bills which total $4083.50."
"Kay is very disappointed in the ruling," Rozario's attorney, Zuhdi, tells RadarOnline.com.
"She is also disappointed that she did not get her day in court with Kim, which is what she wanted so badly."
Do you think that Kay Rozario should appeal the court's decision and go after Kim Richards for more money? Tell us your thoughts in the comments below.