Exclusive
'One Step Closer To Justice': Kim Richards 'Finally Served' With Court Papers in Dog Attack Lawsuit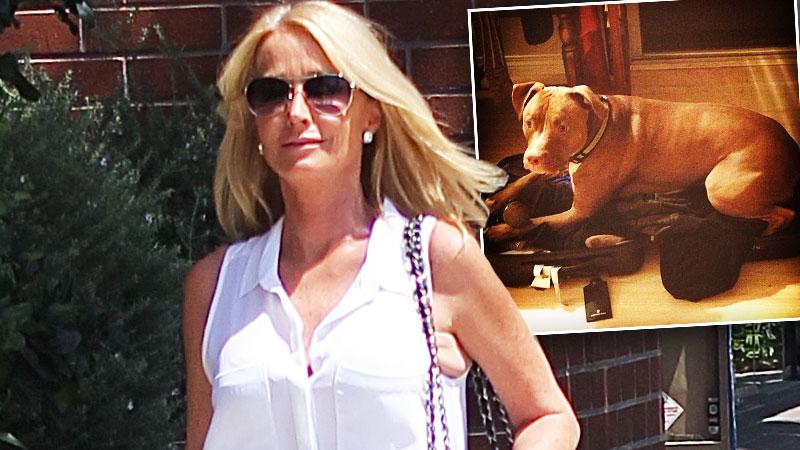 Real Housewives of Beverly Hills star Kim Richards can't escape justice! Attorneys for a victim of one of her dog's attacks had tried to serve her with a lawsuit for weeks, and RadarOnline.com has learned that they were finally successful.
"Kim Richards was finally served with the court papers on March 2,"Kay Rozario's attorney, Bill Zuhdi, tells RadarOnline.com. "She is required to answer no later than March 23, 2015."
Article continues below advertisement
"Kay is extremely happy because it means that we are one step closer to justice being served," he said.
However, the serving of court papers didn't go without a hitch: A source close to the situation says that "after Kim has relentlessly dodged the process server, they were able to get the papers to her via one of her children, who answered the door."
"Prior to that, Kim hid in her house trying to avoid the server and she would turn off all the lights when the server would ring the bell to deliver her with the court papers," the source claims.
Kingsley, Richards' pit bull, also previously attacked sister Kyle Richards' teenage daughter, Alexia Umansky. As RadarOnline.com reported, the canine was sent away as Richards mulled over the decision of whether or not to have him euthanized, but he is now back home in Beverly Hills with the 50-year-old reality star.
According to a source close to Rozario, "the worst part about all of this is that she never, ever apologized to Kay. Kim knows that she may have to pay for Kay's pain and suffering as a result of this vicious attack."
Rozario is also going after Evolution, the production company that produces RHOBH, for her injuries, is claiming that they were involved in "conspiring to cover up the attack."
Story developing.
Do you think that Kim Richards should have allowed her pitbull back at her home after attacking her niece and a close family friend? Sound off in the comments below.