Exclusive
Silent Treatment! Kim Richards Ignoring Kyle's Texts & Calls Following Her Child's Hospitalization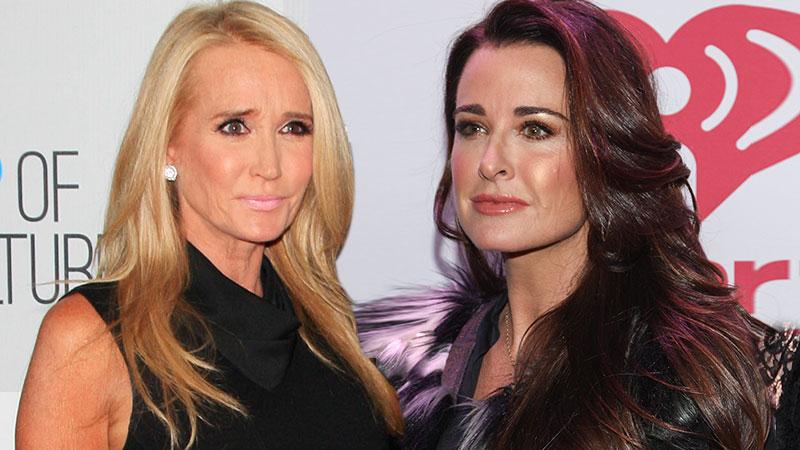 Kim Richards was rocked this week when one of her adult children was hospitalized in a mental health facility. But RadarOnline.com has learned that she hasn't had a shoulder to cry on in sister Kyle. According to insiders, their feud is worse than ever!
Richards is mom to Kimberly, 21, Chad, 22, Whitney, 24, and Brooke, 29, with exes Monty Brinson and Gregg Davis, and one of them recently entered a psychiatric facility after suffering from depression. RadarOnline.com has chosen not to identify the individual receiving treatment .
Article continues below advertisement
"Kyle has texted Kim to check in regarding the hospitalization, but she hasn't received any response," a source told RadarOnline.com. "The sisters are further apart than ever even though Kim could use Kyle's support. It's just an incredibly sad situation because Kim has so much stress in her life including dealing with her beloved ex-husband, Monty's terminal cancer."
"Kyle is frustrated with Kim because she was willing to put their issues on hold, and to be ignored was just a slap in the face," a source told RadarOnline.com.
Kim and Kyle have been at odds ever since Kim's pit bull, Kingsley, bit Kyle's daughter, Alexia, earlier this year.
As RadarOnline.com exclusively reported last week, the sisters' fighting erupted during the taping of the RHOBH reunion.
In addition, ongoing questions about Kim's sobriety have been lingering since she appeared on recent episodes of RHOBH, slurring her words. She admitted to taking a pain pill prescribed to her cancer-stricken ex-husband, Monty.
The source said, "Kim's offspring is expected to remain in treatment and a patient at the hospital for the next two weeks. She has been visiting on a very routine basis, and is just heartbroken about the situation, but doesn't want to discuss it with Kyle."