Exclusive
On The Attack! 'RHOBH' Producers Slam New Accusations In Case Involving Kim Richards' Pit Bull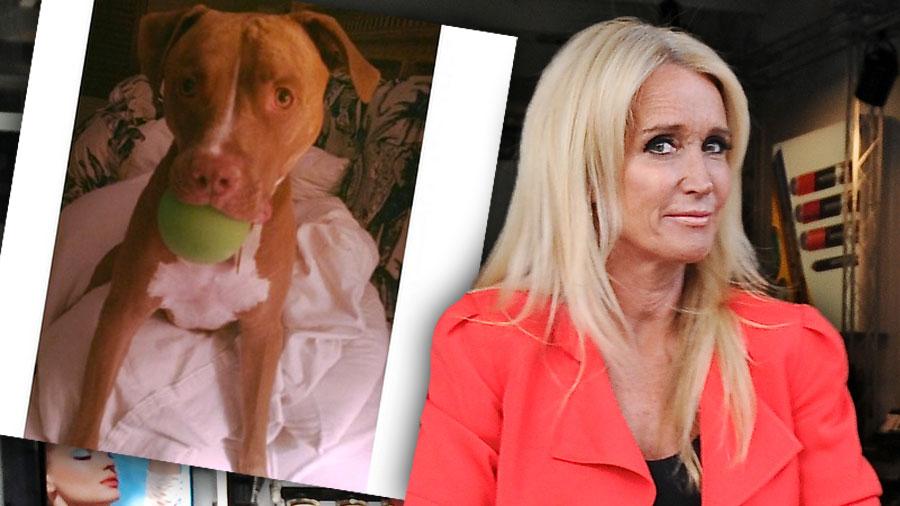 The producers of Bravo's Real Housewives of Beverly Hills are once again firing back at the woman who is suing them after Kim Richards' pit bull attacked and left her gravely wounded.
RadarOnline.com has obtained Kay Rozario's new amended complaint explaining her case against Evolution Film & Tape in greater detail.
"Evolution knew that the representations that it made about the pit bull Kingsley, claiming that he was not dangerous, were false," the legal documents state. "Evolution had prior knowledge the dog was dangerous and that the dog had previously attacked a person on the set of Real Housewives of Beverly Hills PRIOR to the broadcast of the episode."
Article continues below advertisement
Rozario's lawyers then point out that several specific episodes of Real Housewives of Beverly Hills that aired in 2013 and 2014 "caused Plaintiff, through her daughter, to not be concerned at all about the dog and to agree to spend the night at Richards' residence."
But Evolution blasts the latest allegations, insisting they had nothing to do with the attack on the woman since the incident wasn't filmed and there weren't production crews present at the time. They also state that nobody directed the dog to attack and they do not own the dog involved.
The production company then slams claims that they portrayed the dog as harmless as complete nonsense. Their reason? The pit bull attacks it's trainer in one of the very episodes the plaintiff mentions in her filing.
The producers are once again denying all wrongdoing and demanding a judge throw the case out of court.
As Radar previously reported, Rozario filed suit against Richards on Dec. 12, 2014. The elderly family friend was viciously attacked by the pit bull while staying as a guest at Richards' Beverly Hills home. Rozario included Bravo producers (under the blanket name Evolution Film & Tape, Inc.) in the suit.