Exclusive
Dog Fight Continues! Judge Denies 'RHOBH' Producers' Motion To Dismiss Kim Richards Pit Bull Case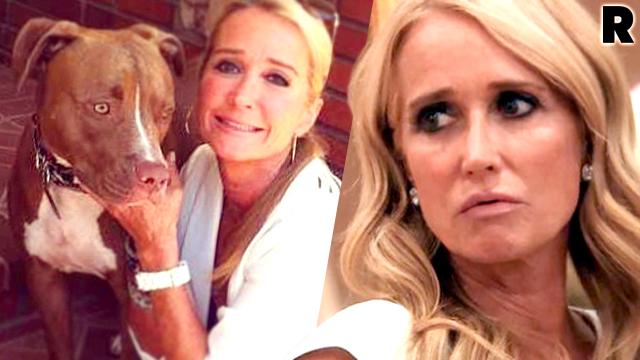 Article continues below advertisement
One month later, the Evolution producers claimed they had "no involvement" in the incident and asked the court that the case against them be dismissed because "they bore no responsibility over Richards' handling of the dog and that it's a stretch to imply that they should have."
RadarOnline.com has obtained the minutes of the judge's Wednesday decision, however, which state: "Order DENYING Defendant's Motion to Dismiss as MOOT by Judge Andre Birotte, Jr: In light of the newly-filed FAC, Defendant's Motion to Dismiss the now-inoperative Complaint is MOOT, and the Court DENIES Defendant's Motion to Dismiss the original Complaint. The Court finds this matter appropriate for determination without oral argument, and the hearing previously scheduled is hereby VACATED."
Rozario's lawyer, Bill Zuhdi, tells RadarOnline.com, "This is the first legal hurdle to overcome and Kay Rozario anticipates her day in court with Evolution and with Kim Richards."