'Worried' Hubby Eric Johnson Tells Jessica Simpson To Go To Rehab Or He's 'Taking The Kids' Source Claims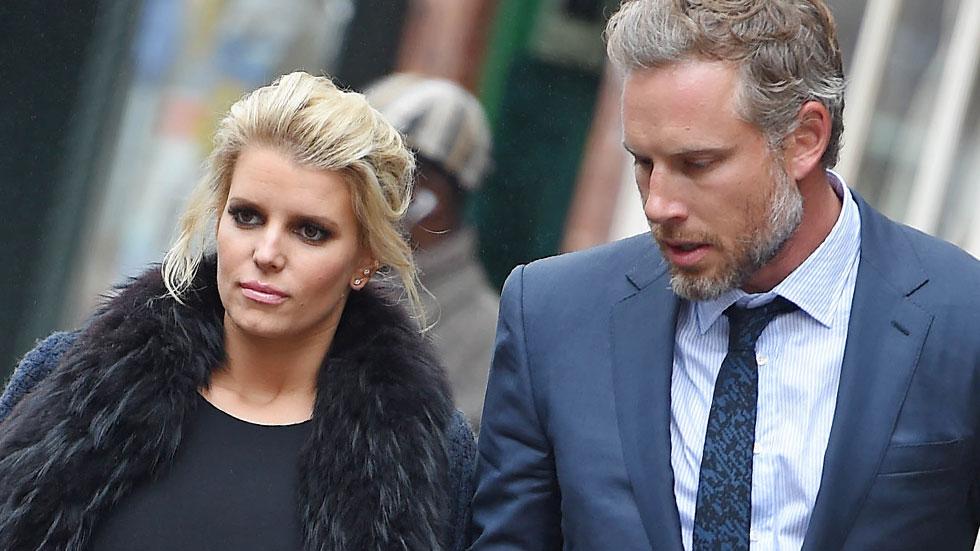 Jessica Simpson may have achieved tremendous weight loss in recent months, but her erratic behavior could cost her custody of her children.
According to The National ENQUIRER, former NFL star Eric Johnson told his wife to go to rehab or "I'm out of here – and taking the kids with me!"
"Things reached a climax in early May, when Eric told Jess he's had enough and issued his ultimatum," a family friend told The Enquirer.
Article continues below advertisement
The couple has only been married since last July, but could be facing a billion dollar divorce should things go down hill!
Simpson first raised concerns when she appeared disoriented during a bizarre interview with Extra.
As RadarOnline.com previously reported, the fashion designer's family even reportedly staged an intervention to address her excessive diet pill usage and alcohol intake. According to an insider, Simpson wouldn't budge on the matter.
But with Johnson on board to get her help or take the children away should she refuse, perhaps Simpson will have to listen.
"He's worried sick that Jess' conduct is going to start affecting their two children and that their oldest is starting to realize there's 'something wrong with Mommy!'" the insider continued.
The Enquirer reports that Johnson is already in talks with lawyer mom, Mary Jo, in preparation for a potential custody battle.
The source concluded: "She can't be in denial any longer about the toll that her problems have taken on her marriage, or she could lose her husband, her children – and her money!"
Do you think Jessica Simpson needs to get help? Let us know in the comments below!
Watch: Jessica Simpson and Eric Johnson Kiss on the Red Carpet