Pills, Booze & Failed Intervention: Jessica Simpson's Issues Reportedly Reach 'Dangerous New Level'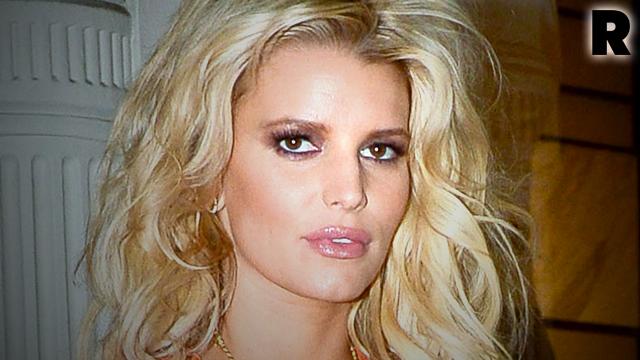 Jessica Simpson's bizarre behavior and plunging weight allegedly have her loved ones up in arms!
According to a new report, the 34-year-old fashion mogul has been taking the stimulant drug Adderall to help her lose weight — and she's been hitting the booze hard lately too.
"It's gotten out of control," an insider tells In Touch, noting the former reality star's family is "afraid" and "knows she should be in rehab."
Article continues below advertisement
Despite their belief, Simpson reportedly refused to listen when they staged an intervention during a recent dinner.
"The family dinner started off as a nice conversation about how she should maybe cut back on her workouts and dieting, but it turned into a heated fight," says an insider.
"Sister Ashlee really called her out and told her she needed to get help, but Jessica freaked and ran out in tears. Now everyone's on pins and needles about what to do."
And the magazine claims the situation is only getting worse.
"She's been a train wreck at recent events and during interviews," points out a friend.
As RadarOnline.com reported, Simpson, 34, raised eyebrows when she gave a bizarre March 14 interview on the red carpet. She had an awkward demeanor, couldn't stand still, and showcased a number of meme-worthy facial expressions
Simpson's issues, says the insider, have reached "a dangerous new level."
Simpson's rep did not respond to Radar's request for comment.