Happy As Can Be? Zayn Malik & Fiancée Perrie Attempt To Slam Cheating Rumors On Instagram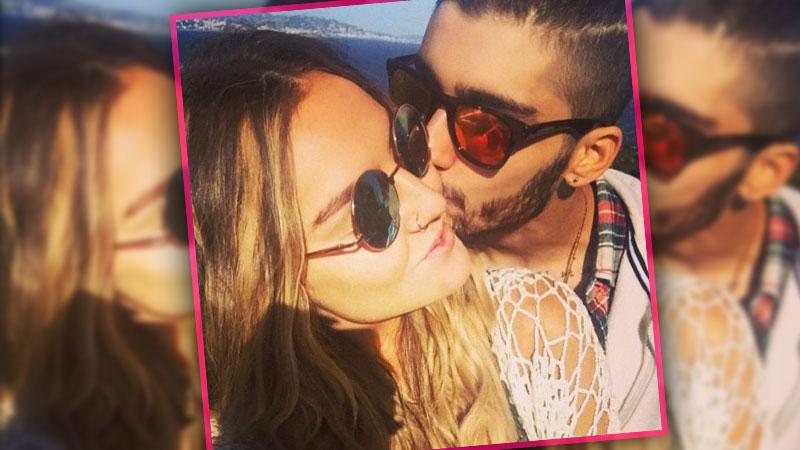 They're still going strong! At least, according to Perrie Edwards' Instagram.
The singer posted a darling snap with fiancé Zayn Malik, reminding fans that they plan to stick together despite controversy.
Their high-profile relationship has been under the microscope in recent weeks, due to some hefty cheating rumors against Malik. But that didn't stop the couple from putting the gossip behind them and sharing their love on social media.
Article continues below advertisement
Edwards posted an up-close-and-personal photo of their day in the sun, but didn't clue anyone in with a caption.
https://instagram.com/p/08_Zm9o9M9/?taken-by=perrieeele
Zayn's sister Walihya joined in on supporting them, posting a collage of the couple herself.
She captioned the photo with two hearts.
https://instagram.com/p/09ATn3u_V9/?taken-by=waliyha.azad
Commenters are still in an uproar over Malik's decision to leave his fame-finding band, One Direction, but no one can seem to agree on the true nature of his exit.
According to his Facebook announcement, the singer left of his own choosing, hoping to lead a more "normal" life. Ironically, he was spotted heading to the studio the following day, where he's been recording some solo work.
Insiders also revealed that Malik's alleged partying might have even gotten him fired from the group. Multiple sources claim that his drug and alcohol use got so intense that the heartthrob was given an ultimatum – to clean up his act, or hit the road.
Some even claim that Edwards was the reason behind his split, serving as the Yoko Ono of One Direction.
In a recent interview however, Malik denied any friction with band members Harry Styles, Louis Tomlinson, Niall Horan and Liam Payne.
Do you think Zayn and Perrie are truly happy? Sound off in the comments below!