'One Direction' Kiss & Tell! Zayn Malik's Swedish Mistress Claims He Told Her 'I Want You Now' Before Steamy Sex Session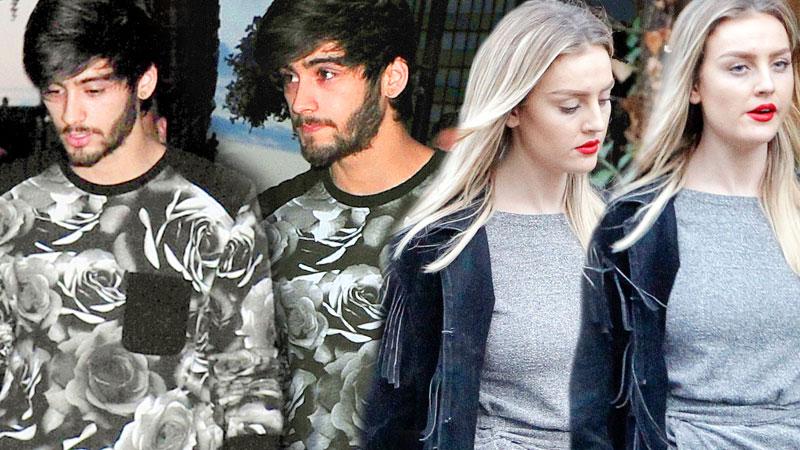 A Swedish beauty has claimed in a tell-all interview that she had a steamy fling with former One Direction star Zayn Malik despite his engagement to British Little Mix girl group singer Perrie Edwards.
Martina Olsson told England's The Sun newspaper that the ex-One Direction star shared a shower with her—then carried her to bed in his villa in Thailand after whispering, "I want you now."
They enjoyed a second sex romp two days later, Olsson contended in the explosive interview.
Article continues below advertisement
As RadarOnline.com has reported, Malik, 22, stunned the world by quitting the popular boy band after getting stressed out on their tour.
But it's been reported as recently as this weekend that he still planned to wed fiancée Edwards, 21.
Olsson, however, told The Sun in the Sunday edition she slept with Malik while he was on a tour stop with 1D in Thailand and, "He didn't mention anything to me about having a fiancée.
"He was really flirtatious and I fancied him a lot.
"When he was taking me to bed in a gorgeous hotel suite overlooking the ocean, he didn't seem too stressed. I thought he was a really nice person but he was obviously under pressure from somewhere.
"He's quit the band because he can't keep up his carefree, party lifestyle while in a relationship."
The Swede said she was dancing at the Seduction club in Thailand at the main resort in Phuket at 3 a.m. when a One Direction security guard invited her to a VIP area.
Article continues below advertisement
Although Olsson didn't see Malik at the club (partying with Liam Payne and Louis Tomlinson instead), she claimed she hooked up him later after being invited to the band's villa.
"I saw him walk from his room and said to my friend, 'Who's that? He is so good looking.' I was told he was in the band as well. I didn't know his name or anything. We said 'Hi' and we all drank together," Olsson told The Sun.
Eventually, Malik and Olsson wound up alone and put on swimsuits and when she was in her bikini, the singer flirted with her, saying, "You have a really nice bum and look so good," Olsson claimed.
After he kissed her in the bathroom, he carried her to bed, according to Olsson.
Two days later, she returned to club Seduction and Malik whispered to her that they could leave together, even though he was also flirting with British beauty Lauren Richardson.
Article continues below advertisement
After Richardson left the villa in a cab, Olsson said she went to bed with Malik again.
But Malik appeared to deny cheating on his fiancé, as he wrote on Twitter, "I'm 22 years old... I love a girl named Perrie Edwards. And there's a lot of jealous f**** in this world."
"I feel like I'm doing what's right, and right by myself and right by the boys, so I feel good," he said.