Ex Claims Richie Sambora Threatened To 'Dig A Hole In The Desert And Bury' Her, Cops Say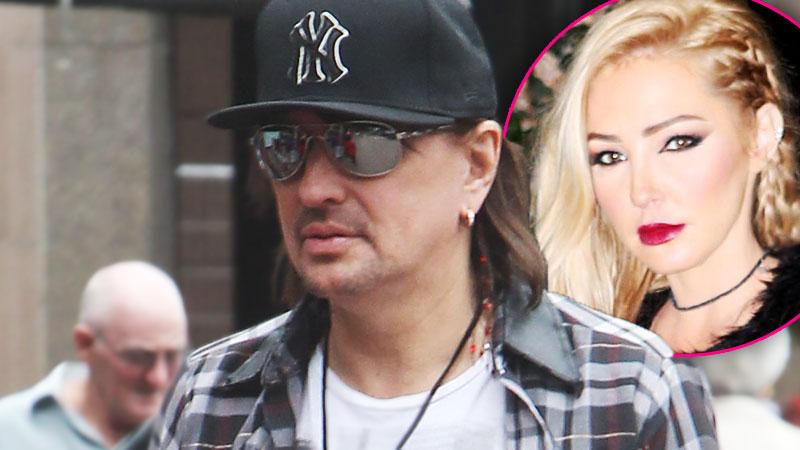 Ex Bon Jovi guitarist Richie Sambora is accused of threatening to "dig a hole in the desert and bury" his ex Nikki Lund, according to authorities in Los Angeles.
Los Angeles County Sheriff's Sgt. Tui Wright told the NY Daily News his office is investigating a Mar. 19 incident in which the 55-year-old rocker made the frightening vow to Lund -- a 33-year-old fashion designer with ties to Kim Kardashian -- over the phone.
Article continues below advertisement
"She stated that Mr. Sambora made some threats against her," Wright told the publication of Lund's Apr. 1 report. "Deputies tried to contact Mr. Sambora, but he was not at his residence.
"A report was taken, and now Malibu Lost Hills detectives are investigating."
Sambora had been sporadically involved with Lund since the end of his 13-year marriage to ex-wife Heather Locklear in 2007.
The two were also involved in a business endeavor in her Nikki Rich fashion line, which might have triggered the alleged threat, as Lund had displayed the line's wares during L.A. Fashion Week the day before.
An insider told Daily Mail that "they are in the midst of unraveling their fashion business" and "things have become very bitter in recent weeks.
"The threat happened in the midst of Nikki launching her solo line," the source continued. "Richie apparently went mad on the phone at her and threatened to kill her."
The guitarist, who parted ways with Bon Jovi in 2013, had not directly address the accusations on his Twitter account early Friday.
His rep told Mail Online that the accusations were "a cluster of fabricated lies in retaliation for Mr. Sambora's decision to cease further funding of the unprofitable partnership, plain and simple."
Sambora has also been in high-profile romances with Cher, Denise Richards and Aussie musician Orianthi.