'RHONY' Season Premiere: Bethenny Frankel Wants 'New Life' Following Divorce, Ramona Singer Admits Cheating Husband Heartbreak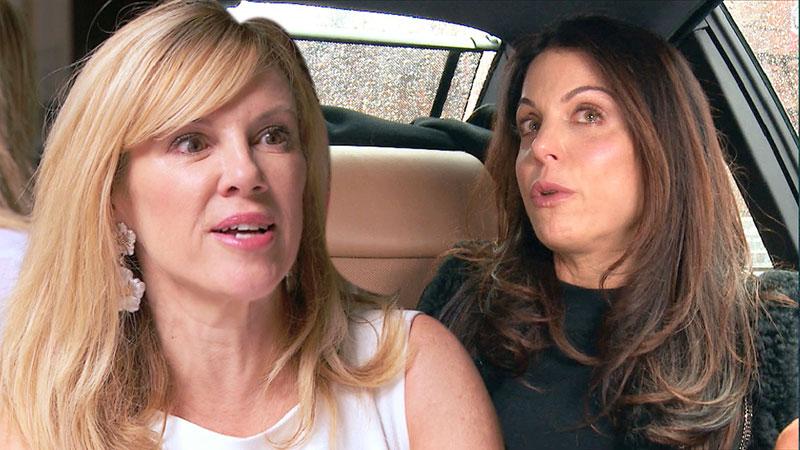 The Real Housewives of New York's new season kicked off with a bang Tuesday, highlighted by the return of Bethenny Frankel.
The cast members didn't need to throw a prosthetic leg to bring the drama this time around, as Bethenny discussed her divorce from Jason Hoppy while Ramona Singer opened up about her husband Mario's infidelity.
No scandalous topic was off limits Tuesday, as the women filled viewers in on all of the drama that unfolded when the cameras weren't rolling.
Article continues below advertisement
"I'm the wealthiest homeless person in Manhattan," the Skinnygirl mogul quipped as she compared constantly having to live out of hotels to "purgatory."
"I've gone through a very public divorce and my old apartment in Tribeca is currently occupied," she explained. "I have a daughter and I need to have a home that is ours."
But it wouldn't be an episode without drinks, which is why Frankel gossiped about her divorce drama with LuAnn de Lesseps over Skinnygirl cocktails.
When de Lesseps asked if Frankel was friendly with her estranged husband, the mother-of-one responded, "I had fantasies of it being that way -- if you caught me eight months ago, I was afraid, and fragile, and a nervous wreck ... I'm still in a crappy position."
But it wasn't until Frankel discussed possibly never being able to welcome another child again that brought her to tears.
"I'm at an age where you feel like you can't do it anymore," she cried to her real estate agent. "If I had everything together maybe I would say, 'Okay, you know what? I'm alone and I can do it on my own.' But I don't even have a place to live for the daughter that I do have."
Article continues below advertisement
She added, "I want my life back. I don't want the same life, I want a new life."
Watch the video on RadarOnline.com
Another co-star ready for a new life is Ramona Singer, who filed for divorce from her husband Mario after he cheated on his wife of 22 years.
She told Sonja Morgan over lunch, "Inside it feels like my world has fallen apart; I have good days and I have bad days."
But as Singer tried to reach out to her partner in crime, Morgan made the conversation all about her. Ramona then turned to new housewife Dorinda Medley for support, as the new addition to the franchise could relate after going through a divorce from her first husband, and later losing her second husband.
Watch the video on RadarOnline.com
Singer explained of her relationship drama, "I was giving Mario another chance because he begged for another chance. I could forgive him for the cheating and I tried to look above it."
"I decided at the end of July it's not working," she continued. "He made a big mistake and he's going through a lot of changes. He was very angry about things and he held it in. That's why he had the thing. He doesn't like his life."
Medley consoled her friend by saying, "It's going to be a tough journey ... it takes time."
The Real Housewives of New York airs Tuesdays at 9/8c on Bravo.