Exclusive
'Tough Love!' Inside Ireland Baldwin's Battle With Parents Over Rehab & The Family Fortune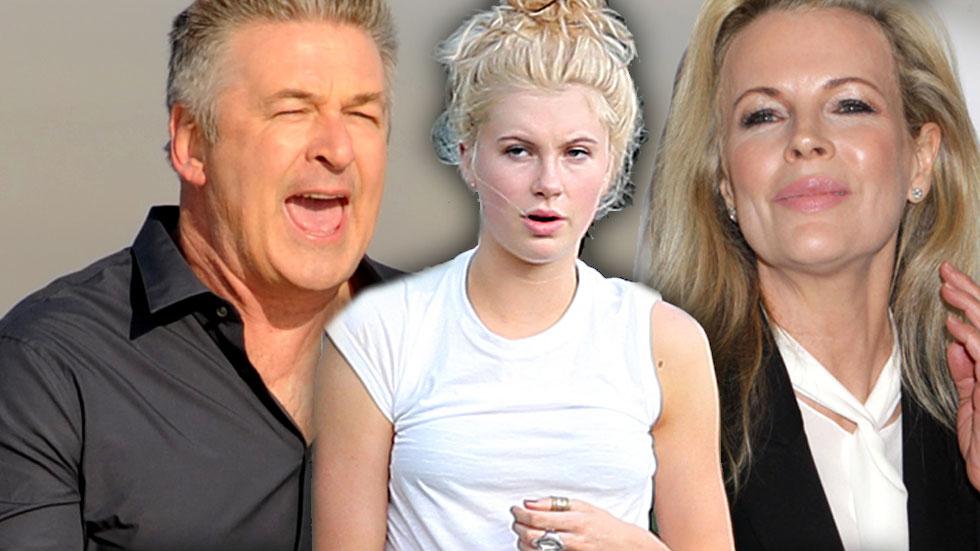 Ireland Baldwin entered a treatment facility in Malibu this past weekend, the model has confirmed. But according to an insider, the choice to enter rehab was not one that the troubled 19-year-old fashion model made entirely on her own. RadarOnline.com has exclusively learned that the young socialite's mega-movie star parents, Kim Basinger and Alec Baldwin, encouraged her to seek help — and eventually she listened.
Article continues below advertisement
"Ireland does not think that she even has a serious problem," an insider told RadarOnline.com. "She has been overheard telling fellow rehab patients that she is doing this because her parents had threatened to cut her off from their fortune."
"Her entire family is worried sick about her and they understand what she is going through because substance abuse issues is something that runs in their family," the source tells RadarOnline.com.
"Both of her parents are really playing tough love with her but it is because they have to. They both love their daughter so much and would do anything for her."
"But ultimately it will be up to Ireland on whether or not she is going to take this seriously."
The blonde stunner explained her decision on her Twitter page Monday night.
"I checked myself into Soba for two weeks to just get away for a little bit," she wrote. (RadarOnline.com had chosen not to name the facility.)
Article continues below advertisement
Despite claims from insiders that her out-of-control partying in recent weeks caused her parents to intervene, Baldwin insisted, "I'm not much of a party cat but I am here to deal with some emotional trauma and getting the intensive therapy I needed in order to recover."
"Someday I'll feel ready to share my story openly without feeling the way I do. Right now I just needed a breather. I needed a chance to work on myself and gather all the tools …"
"I need to overcome everything that I had been through and rid myself of all the pain I locked away in unreachable places."
As RadarOnline.com reported, when Ireland's mother filed for divorce from her father in 2002 after an 11-year tumultuous marriage, the 57-year-old father of two accused his ex-wife of intentionally keeping Ireland away from him.
Then, in 2008, Alec detailed his struggle to play an active role in Ireland's life in his book, A Promise to Ourselves: A Journey Through Fatherhood and Divorce. In it, he accused his ex-wife of "parental alienation" and claimed that she went against court orders and forbid him to see his daughter.
And of course, there was the infamous voicemail message in which he called Ireland a "pig" for not taking his calls.
Do you think that Alec Baldwin and Kim Basinger were wrong for giving their daughter the ultimatum and forcing her into treatment? Let us know in the comments below.
Watch: Alec Baldwin and Ireland Baldwin arrive at the 2013 Emmy Awards