Exclusive
Breaking News:  Ireland Baldwin Checks Into Malibu Rehab For Substance Abuse After 'Partying Non-Stop'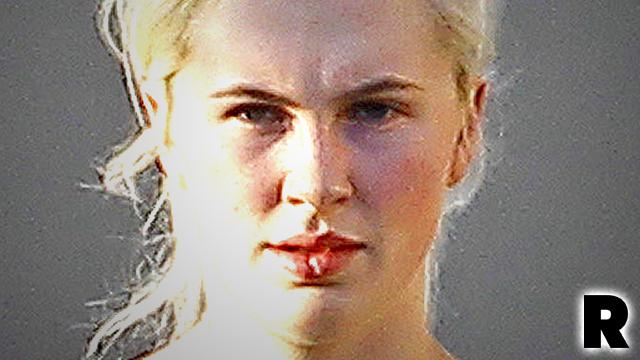 UPDATE 6:08 p.m. ET — Ireland just took to Twitter and attempted to downplay the RadarOnline.com report, writing: "Apparently I'm in rehab for intensive partying soooo I'm just going to lay pretty low for a bit and maybe get some frozen yogurt." In the wake of the missive, multiple sources again confirmed the 19-year-old is receiving treatment at a facility where she is allowed to use her phone. A rep for the family insisted they had no comment.
Article continues below advertisement
---
Ireland Baldwin, the 19-year-old daughter of Kim Basinger and ex-husband Alec Baldwin, checked into a drug and alcohol treatment center in Malibu over the weekend, a well-connected source reveals to RadarOnline.com exclusively.
"Ireland, accompanied by her mother Kim, did her intake at a center in Malibu on Thursday and checked in the following day," the insider tells RadarOnline.com.
On April 9, the same day as she did her intake at the lush $20,000 a month facility, the stunning fashion model and elite socialite took to her Instagram to share a potential clue of her impending journey into recovery with a photo of several books, which included Desperate Voyage and 'The Lonely Sea and Sky.'
She captioned the photo:
https://instagram.com/p/1SGhOgEoAq/?taken-by=irelandbbaldwin
Although most treatment facilities do not allow internet usage for patients, the source tells RadarOnline.com, "patients are allowed to use their phones, go online and are fed elaborate dinners such as filet mignon" at the facility.
Yesterday, Baldwin took to her Twitter account to share a very revealing message that is commonly used by individuals in the recovery community. The telling caption read, "God... Grant me the serenity tonight."
Article continues below advertisement
According to the source, Baldwin did not enter the facility willingly.
"She came in kicking and screaming," the source claims. Indeed, she posted a tweet earlier in the week revealing she would not be attending Coachella, with a crying face emoji.
"Apparently Ireland did not think that she has a problem but she has been partying non-stop and her family is worried sick about her."
The troubled teenager's parents infamously split when she was 12 years old, and it was reported that substance abuse played a large role in the couple's demise.
"Alcoholism runs in their family," the insider adds. "Two of Ireland's relatives also went to this facility, so this place is well-trusted in the family."
A rep for Baldwin had no comment.