Forgiven & Forgotten: Bruce Jenner's Older Kids Still Resent His Absentee Parenting — Now Support Him On His Journey To Become A Woman!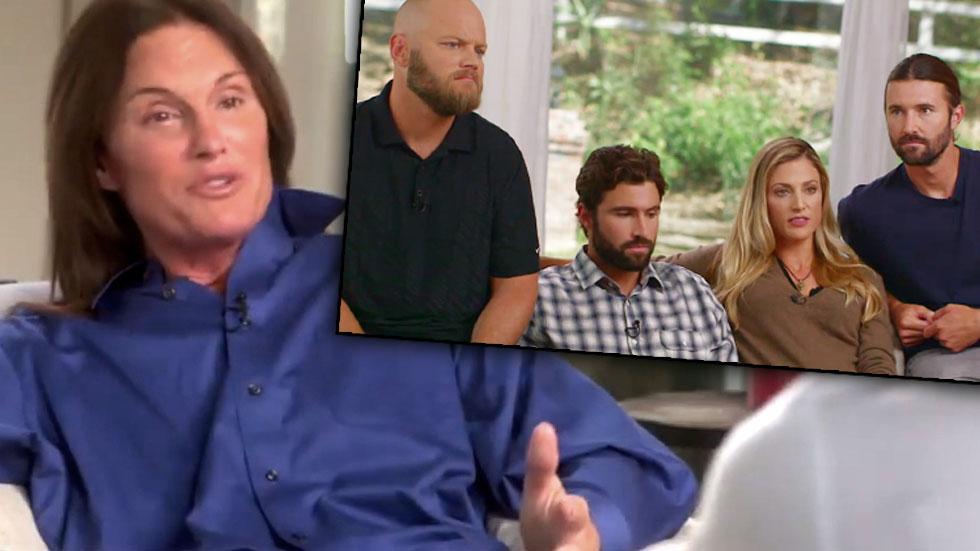 Bruce Jenner's older children fully support their father in his transformation, but admitted they resented him during the 1980s as he was figuring himself out.
As RadarOnline.com previously reported, Jenner shocked America in his 20/20 interview admitting that he was taking hormones as far back as that decade, a time when his biological older children were growing up. (Of his youngest two, Kendall was born in 1995 and Kylie in 1997.)
Article continues below advertisement
He told Diane Sawyer, "The big formative years for them, I was really struggling with these issues ... I talked to all the boys about this after the fact, that, yeah, I didn't do a good job -- and I apologized to my kids for that."
Now in outtakes from the blockbuster interview, the older children -- Cassandra Marino, Burt, Brody and Brandon Jenner -- open up about their perspectives, as their father wrestled with his gender identity.
"We have a very complex relationship," Cassandra said. "He's disappeared out of our lives -- especially out of my life."
She added she's "looking forward to this next chapter" as Bruce transitions into a woman.
Brandon Jenner said Bruce "missing ... a time of our lives is still probably the hardest thing for us to deal with," but they're "trying not to look back" and just keeping things focused toward the future.
Article continues below advertisement
Watch the video on RadarOnline.com
"In seeing him come out to me and explain his true self, I was more proud right there to carry the last name Jenner and to be part of the family than at any time before."
Bruce's oldest child Burt said that the children have forgiven their father for his past absence, and that his present day candor overshadows any past mistakes.
"The one thing, I think, that we have gained that means more to us than anything is the honesty," he said.
Bruce's first wife Chrystie Scott told the network she could see his pain while watching the ABC interview.
"He was tearful at times and it broke my heart," she said, adding she considered Bruce's revelation of his feminine tendencies, at the time they were married, a "gift."
A source told RadarOnline.com that the older Jenner kids "couldn't he happier with how much love their dad has gotten from the public," and "are very excited for Bruce's future."