Exclusive
The Big Reveal: Bruce Jenner's Sons Tell Diane Sawyer What They'll Call Him After Sex Change -- Plus More Secrets From The Interview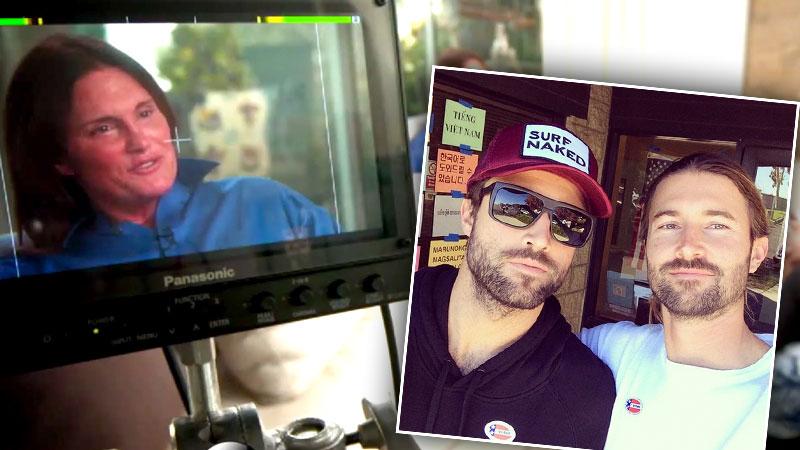 Bruce Jenner's interview with Diane Sawyer promises to be full of explosive revelations about his ongoing transition. But RadarOnline.com has learned that one of the most shocking secrets revealed during filming did not come from Bruce, but from his sons Brandon and Brody — when they revealed what they plan to call him after his sex change.​
"Brandon will continue to call Bruce 'Dad,' and Brody will still refer to him either by his first name, or his nickname, Bruiser," the source said. "Bruce will reveal during the interview that he will always be his kids' 'Dad,' even though he will now be ."
Article continues below advertisement
"For Bruce, it's about what the kids are comfortable with," the source insisted. "None of the kids will be calling him 'Mom.' This is truly unchartered territory for the family, and it's about respecting each other during the process.
With that in mind, the source said, "Don't expect Bruce to be out in just yet. He just doesn't seem to be ready to fully embrace his life as a woman."
In a recent preview spot for Bruce Jenner: The Interview, set to air tonight at 9/8 central, the Olympic legend and reality star looks ahead at his future with optimism.
"I wanna know how this story ends, you know?" the smiling 65-year-old tells Sawyer in the clip. "How does my story end?"
​
Watch: Bruce Jenner Talks About His Protecting Family in 20/20 Promo