Bombshell Interview! First Spot For Bruce Jenner's Sex Change Announcement Hits The Air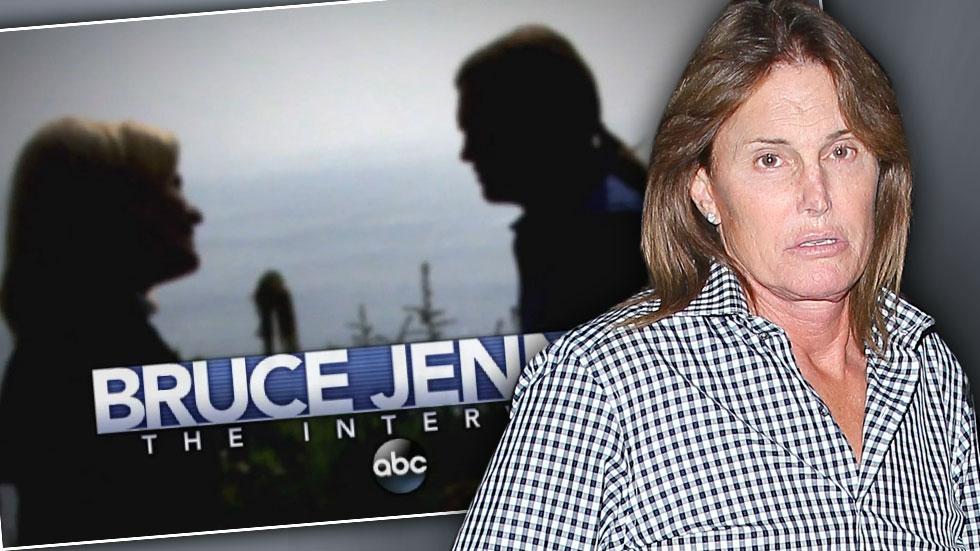 The first commercial for Bruce Jenner: The Interview -- the Keeping Up With The Kardashians star's bombshell interview with Diane Sawyer over his gender transition -- has hit the air.
In the 15-second spot for the revealing two-hour exchange, viewers see the back of Bruce Jenner's long brown mane, subtly showing his feminine side as he prepares to publicly open up about his "journey" in transitioning from a male to a female.
Article continues below advertisement
The 65-year-old Olympic legend-turned-reality star sat down with Sawyer for the chat in February after Bruce made the decision to go through with the sex change "thoughtfully over the past year," a source told RadarOnline.com.
Watch the video on RadarOnline.com
"After having his Adam's apple removed, and beginning to take hormones, Bruce knew what he wanted to do," the source said. "He has been in counseling as required by the surgeon, and his doctor believes Bruce is psychologically prepared to become a woman."
Bruce Jenner: The Interview is slated to air on a special edition of ABC's 20/20, Apr. 24 at 9/8c.