Secrets Of The Big Bruce Interview! Diane Sawyer Grills Jenner On Sex Life, Plastic Surgery PLUS Will He Keep His Manhood?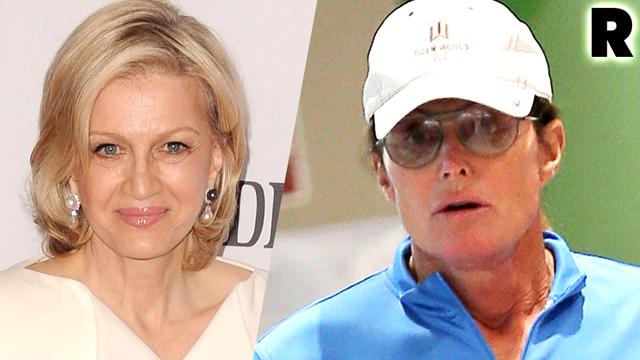 As RadarOnline.com readers know all too well, Bruce Jenner exclusively revealed his plans to transition into a woman last month in a sit-down interview with veteran journalist Diane Sawyer, which will reportedly hit TV screens this summer.
Now, more juicy details about the top-secret meeting are being exposed.
Sawyer "pushed Bruce about his sex life, his cosmetic surgeries and his plans for the future," sources tell In Touch.
Article continues below advertisement
Of course the ABC News anchor, 69, dared to ask the most controversial questions— and Jenner, 65, answered!
"Although Bruce plans to live his life as a woman, he revealed that he will keep his penis — for now," an insider reveals to the magazine.
He didn't stop there when discussing his changing body, the source alleges. During the interview, he said he got facial surgery and a laryngeal shave to look more feminine, and mentioned that his breasts have grown to a B-cup.
"He desperately wants to go bigger and plans to get actual implants soon," a family friend added. "He thinks a larger cup size will fit his body better."
Sawyer also spoke to Jenner about his sexual preferences.
"He admitted that he's still attracted to women, but also said that at 65 years old, sex is not that important to him anymore," the source adds.
Though RadarOnline.com has reported that ex-wife Kris, 59, is humiliated by Jenner's impending change, she and her ex-husband's son Brody, 31, were also interviewed for the TV tell-all.
"Brody shed some real light on what the family is going through right now," says the insider, adding that the former Hills star "made it clear" that he and his siblings support their father's shocking decision.
"He's so grateful for his children," a source says of the Olympic gold-medalist. "He's truly stunned as to how supportive they're all been."