Exclusive
Move Over Martha! Bruce Jenner's New Home 'Reflects His Feminine Side' — 'Pastel Tones' & 'Bric A Brac'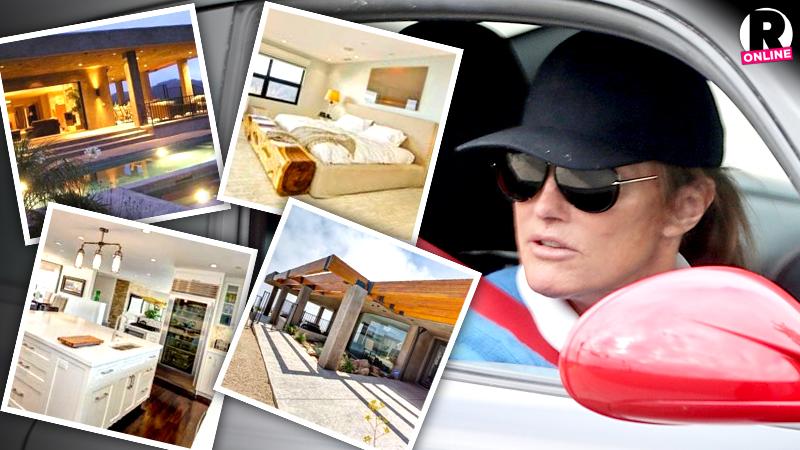 Bruce Jenner's transition is largely on hold after he was involved in a deadly Malibu car crash last month. But according to a source, his new mountaintop home has given him the respite that he needs to get through this difficult time — while still indulging in his feminine side.
"This new home has a much softer, feminine look and feel to it and the décor will reflect Bruce's new self," a source close to the Keeping up with the Kardashians 65-year-old tells RadarOnline.com exclusively.
Article continues below advertisement
"He has been spending a lot of time making sure that it has ornamental bric-a-brac that is influenced by his new emerging persona, and the home is decorated with pastel accents and tones."
As RadarOnline.com reported, Jenner has moved into the new $10 million, 3500 square-foot home that sits on 11-acres of land to ensure that he has the utmost privacy following the auto accident on the PCH in the beginning of February that left one woman dead.
"Bruce is loving the new place because it has given him the privacy that he has yearned for ever since he and Kris split up," says the insider.
According to the source, "His move into the new place is going to be a part of the docu-series, because a big part of his transition to become a woman focuses on getting rid of the old Bruce and introducing a new woman."
"This will, after all, be the place that he will come home to after his sex-change operation and it is the place that he will call home while living out the rest of his life as a woman."
Did Bruce Jenner make the right choice by moving into this mountaintop estate? Let us know in the comments below.