Bruce In A Bra! 'Furious' Jenner Goes Public With Breast Implants –– But Do These Photos Go Too Far?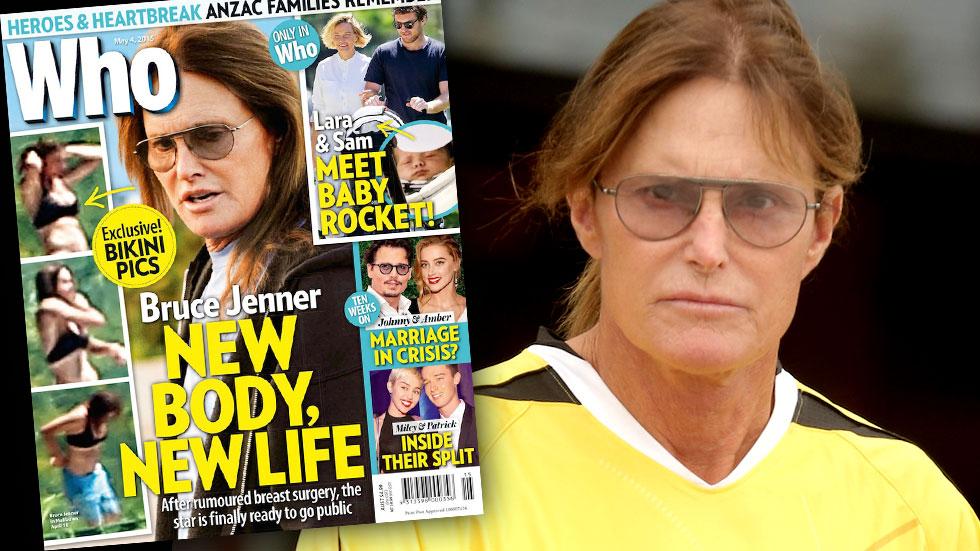 Bruce Jenner is likely to be furious after an image of him in a bra appeared on Australia's Who magazine cover Thursday –– just days after he contacted police and lawyers over another photo that showed him walking around his home in a dress!
The latest, shocking images of the Olympic gold medalist confirm RadarOnline.com's world exclusive reporting that gender bending Jenner had breast implant surgery in mid-March, and has been wearing a bra ever since!
Article continues below advertisement
The source said that Bruce specifically "chose to buy a secluded hilltop home for a reason -- to get away from the paparazzi that have hounded him for years."
Kris Jenner's ex-husband "finally had enough on Tuesday."
Bruce is set to open up about his male-to-female transition in Bruce Jenner: The Interview, airing on ABC's 20/20 Friday at 9/8c.
What do you think of Bruce's new body? Weigh in below.
Watch: Kris Jenner cuts Bruce Jenner out of her will