A Fashion Faux Pas Already? Bruce Jenner Copies Kris, Kim, Kourtney, Khloe & Kylie With Striped Dress In 14 Clicks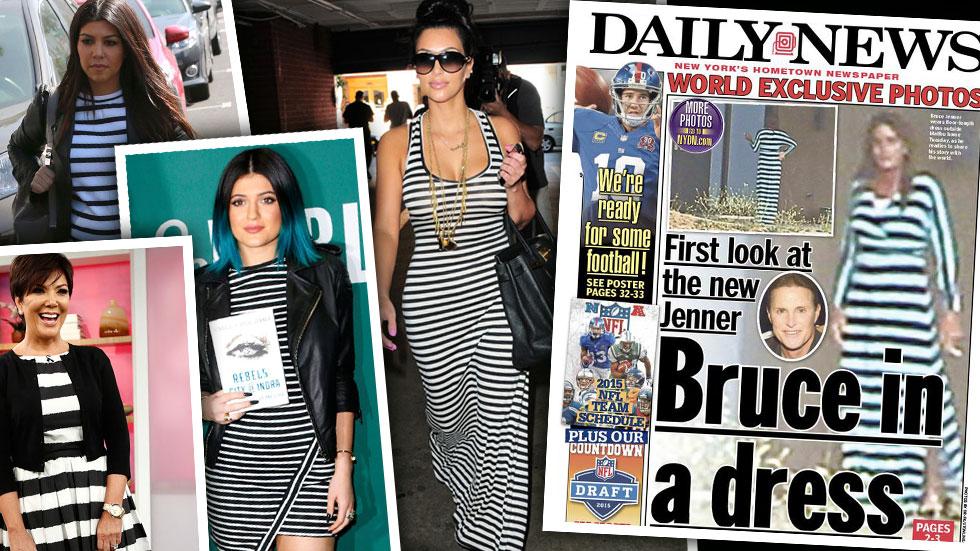 Bruce Jenner might have revealed himself as copycat fashionista Tuesday, sporting a striped look previously sported by his ex-wife Kris, and stepdaughters Kim, Khloe and Kourtney.
Article continues below advertisement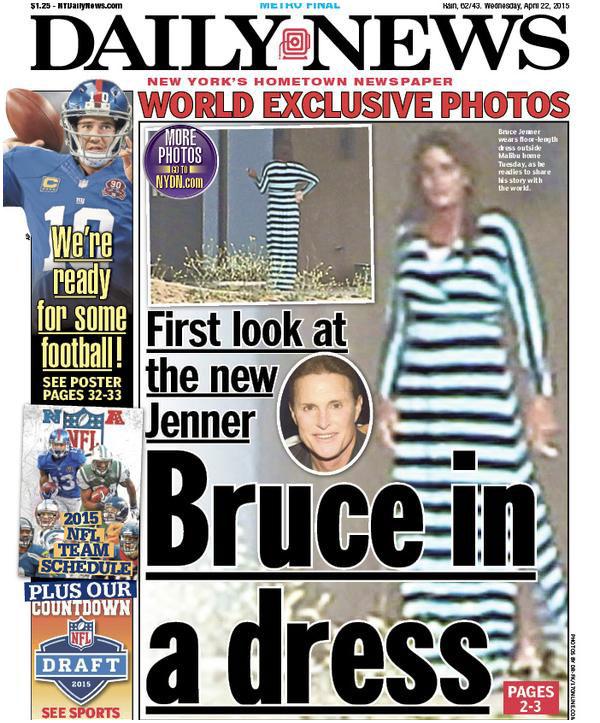 Article continues below advertisement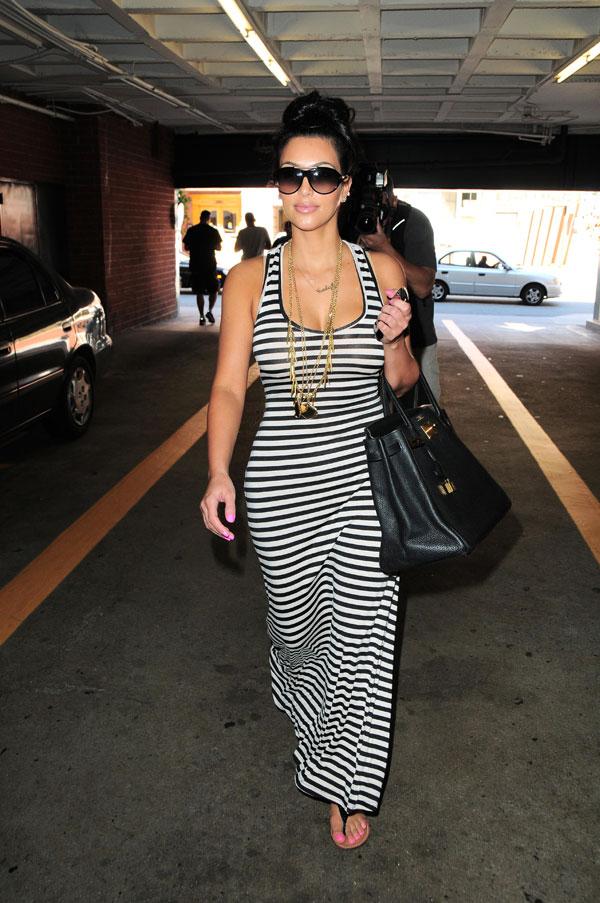 Kim Kardashian sported a similar look -- with an extra touch of bling -- as she got a mani-pedi in Beverly Hills in April of 2011.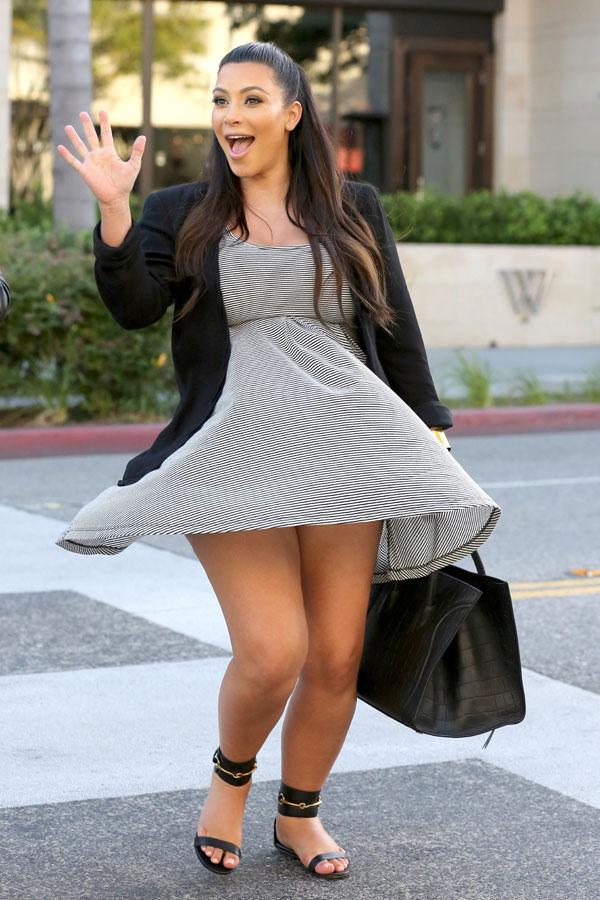 Even with baby weight -- God's way of humbling her, according to Kim -- the socialite embraced the striped couture, such as in this May 2013 shot as she headed to La Scala in Beverly Hills.
Article continues below advertisement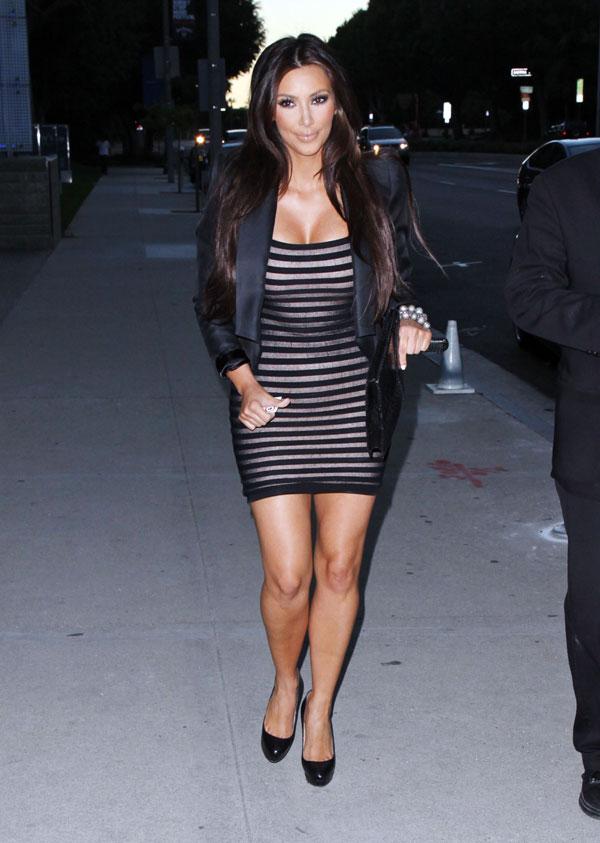 A very busty Kim sported the vertical stripes as she left West Hollywood hotspot Boa in August of 2010.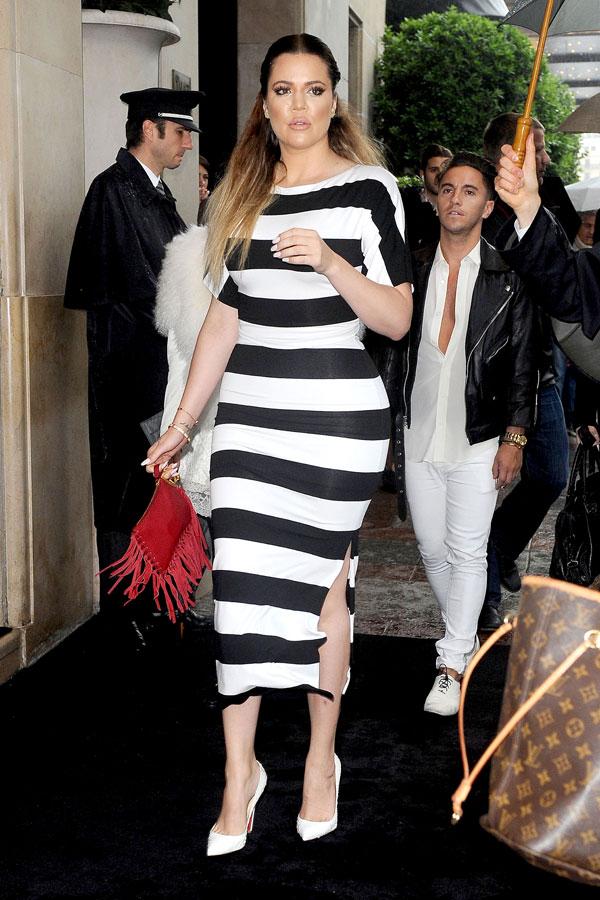 Big city, big fashion: Khloe Kardashian sports huge, thick stripes during an outing in Paris in May 2014. Perhaps Bruce will pay a visit to the City of Light for some high fashion shopping this summer?
Article continues below advertisement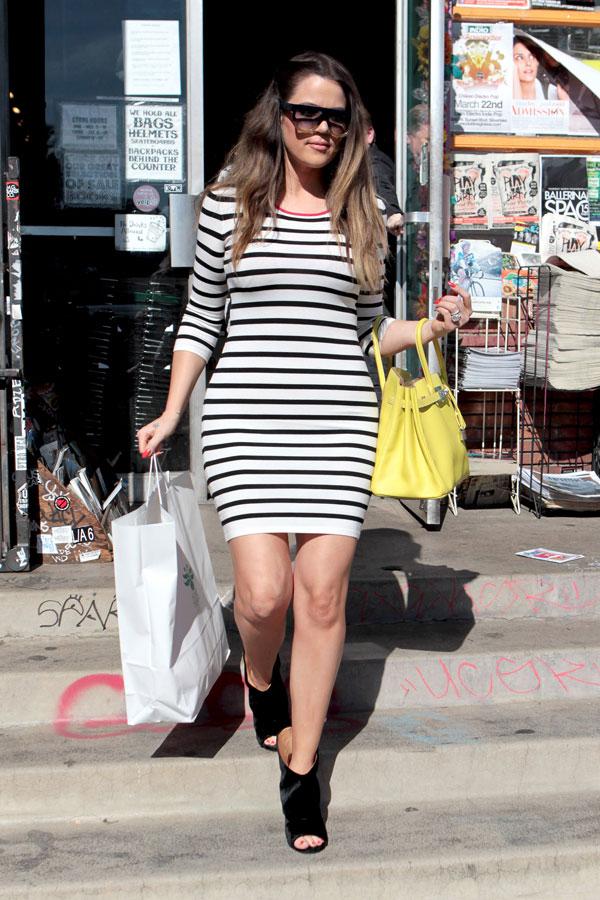 Khloe sported much slimmer black stripes a year earlier, in March 2013, in a bodycon dress leaving the Hollywood novelty store Wacko, pairing the preferred pattern with a yellow Hermes Birkin bag.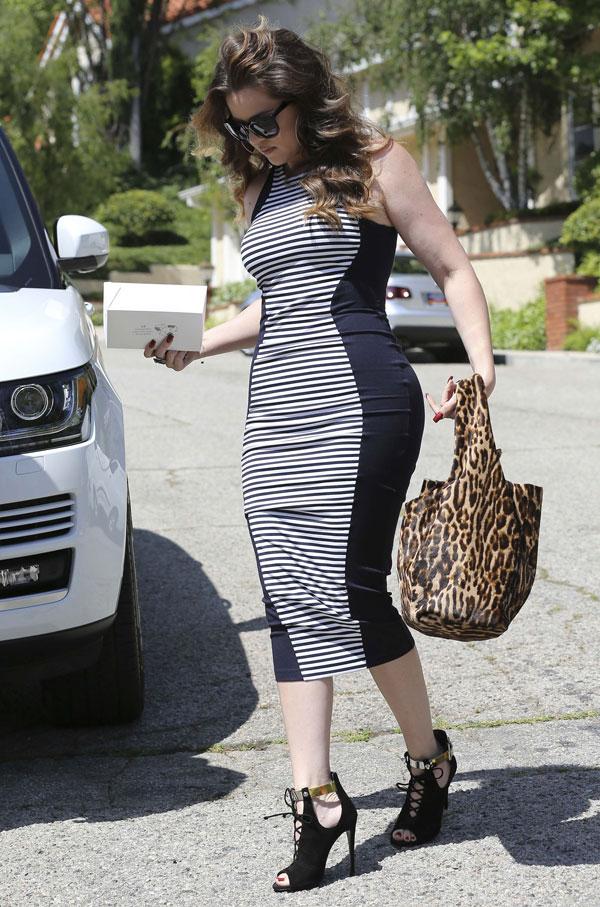 Guess who? Clearly, horizontal black-and-white stripes are a favorite of Khloe's, this gown offset by a large vertical stripe on the sides, as she left Kim's house in May 2013.
Article continues below advertisement

Bruce's daughter Kylie sported the look last year at a book signing in New York City, donning a skirt with a folding flap.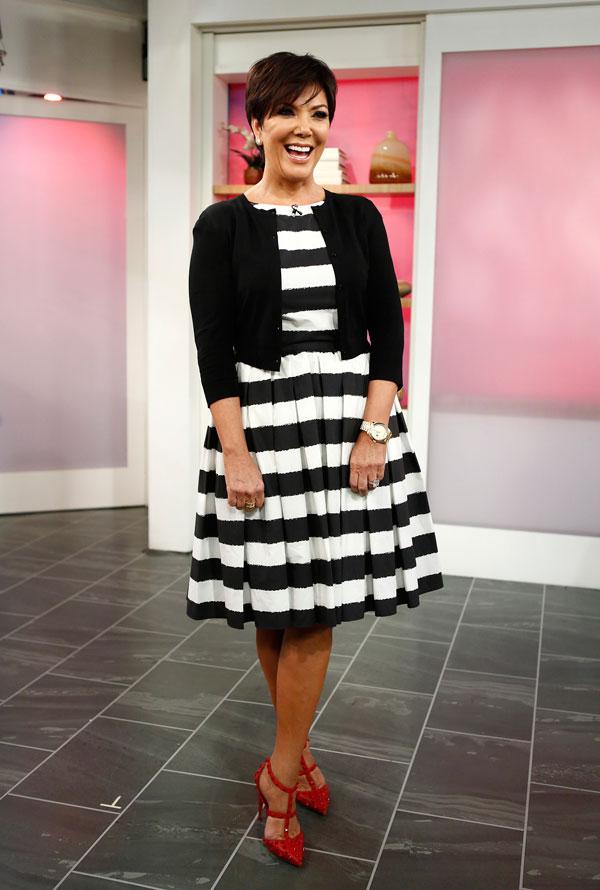 Bruce's ex Kris Jenner put a homestyle slant on the pattern, wearing a ruffled skirt on the TODAY show in July 2013.
Article continues below advertisement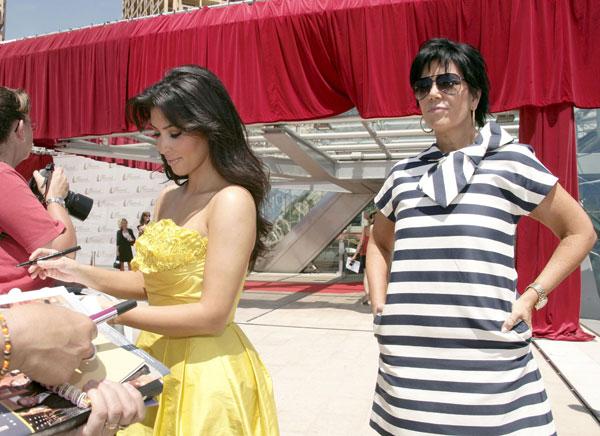 Kris, flanked by Kim, also wore the pattern with an oversize bow at Grimaldi Forum during a Monaco TV festival in June of 2009.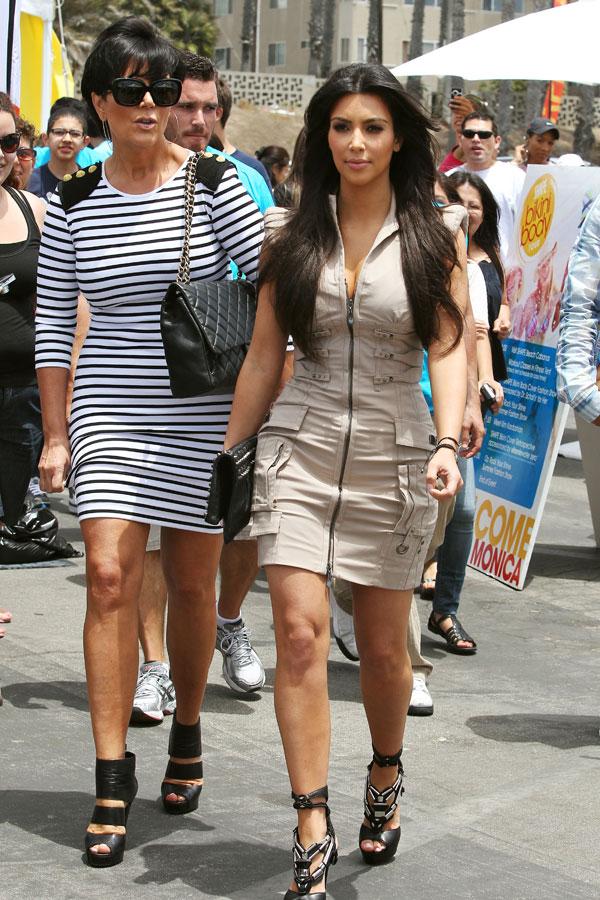 Kris showed off her ample bust and hard-worked gams in June 2010, sporting a striped shirt with horizontal stripes and shoulder buttons as she and Kim attended an event to promote a magazine cover.
Article continues below advertisement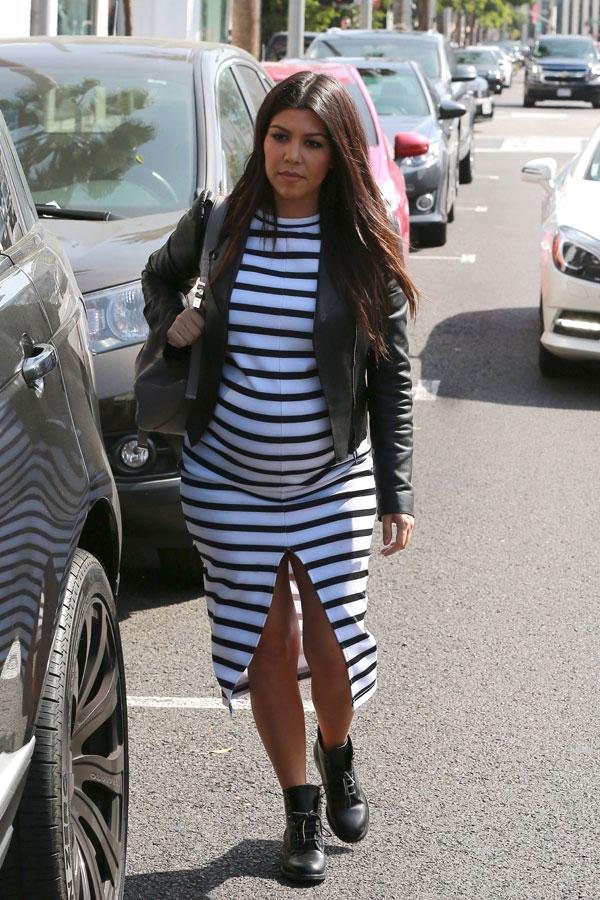 And it works for maternity styles too! Kourtney Kardashian, in this shot from October 2014 during her most recent pregnancy, modeled the pattern seamlessly with her baby bump as she visited the famed Beverly Hills eatery Nate'n Al.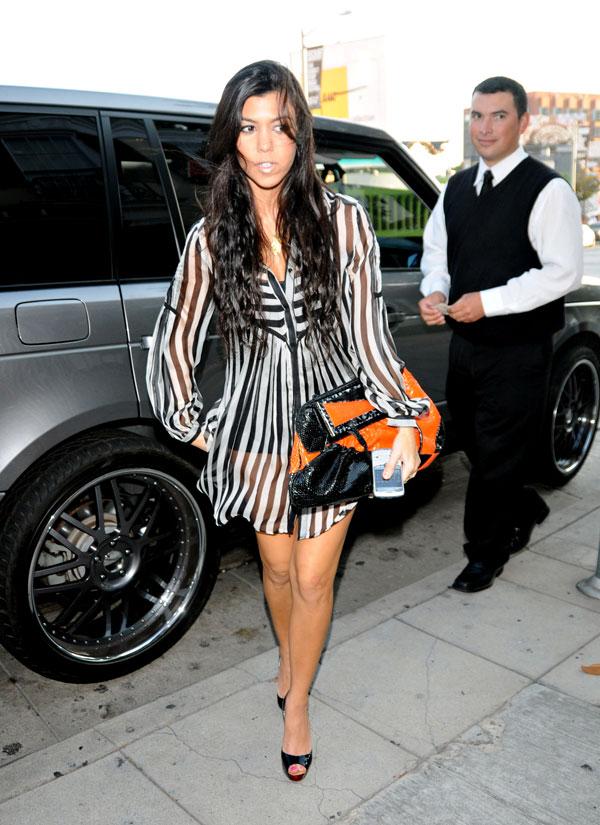 Kourtney -- another big admirer of the pattern -- wore a see-through frock during an outing to a Los Angeles restaurant.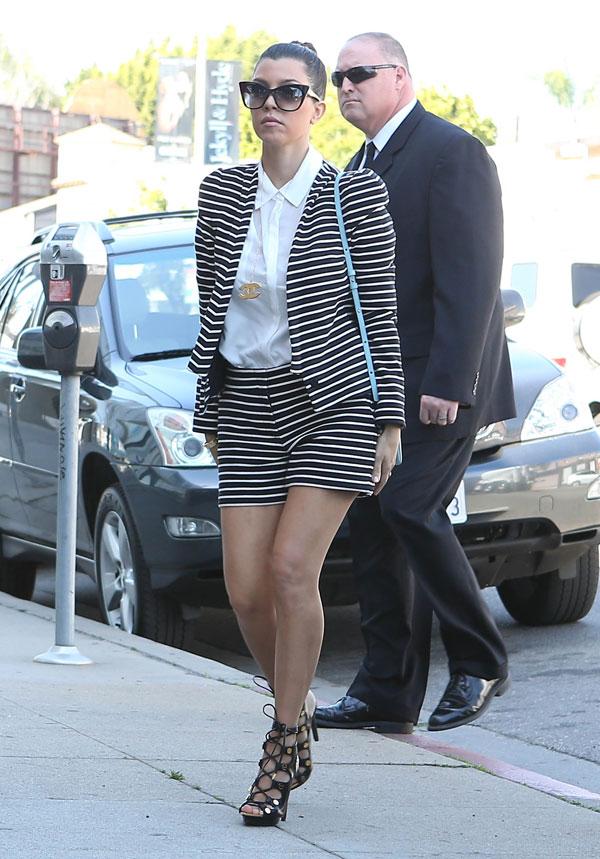 She also wore a reverse style jacket-shorts combo, with thin white stripes set against a black background, during a February 2013 shopping outing in West Hollywood.