Exclusive
Zendaya's Revenge? Coleman Secretly Auditioned For 'Fashion Police!' -- Giuliana Rancic On The Chopping Block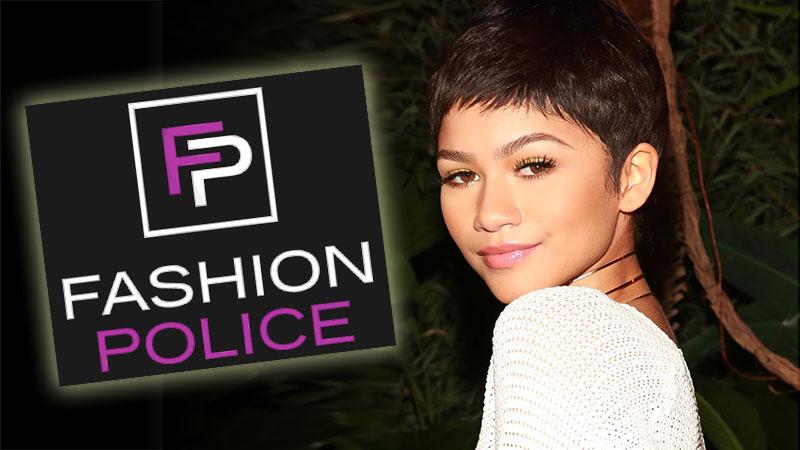 One week after Giuliana Rancic made controversial comments directed at Zendaya Coleman, RadarOnline.com can reveal the secret reason for her simmering tensions with the Disney star: A source close to production tells RadarOnline.com exclusively, "Zendaya previously auditioned for Fashion Police to replace Giuliana!"
When the former face of Fashion Police, the late Joan Rivers, passed away at the age of 81 from "therapeutic complications" during a routine medical procedure E! was scrambling to find a new face for the mix.
Article continues below advertisement
"Zendaya had been a guest on the show several times and Joan really took a liking to her, so they brought her in to audition," the insider tells RadarOnline.com.
According to the source, Coleman, who has been the at the center of a media storm after she infamously stood up to controversial comments made by Rancic, "auditioned for Giuliana's position because Giuliana was unsure if she wanted to return to the show after Joan had passed away."
"Giuliana knew that Zendaya had been up for the role," the source adds. "It definitely seems like she had this in mind when she made the comments towards Zendaya."
As RadarOnline.com reported, the situation between Rancic and Coleman started on Monday, when the entertainment journalist said that the young former Disney star's dreadlocks smelled like "patchouli or weed" while critiquing her Academy Awards red carpet look.
Although Rancic apologized on-air for her comments, blaming her controversial remarks on the writers for the show, the scandal escalated in a back-and-forth dialogue between the two divas, and ended on Friday when Coleman's friend and FP co-host, Kelly Osbourne, quit the show.
Do you think that Giuliana Rancic should remain on Fashion Police? Let us know in the comments below.