Exclusive
Desperate For A Cure: 'RHOBH' Star Yolanda Foster's Lyme Disease Medical Bills Now Total More Than $500,000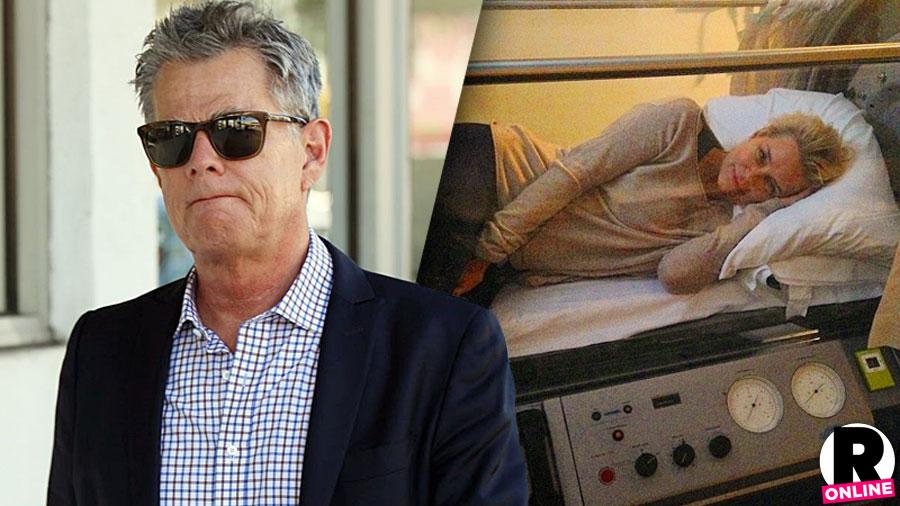 For legendary music composer David Foster, money is no object when it comes to helping his wife, Real Housewives of Beverly Hills star Yolanda Foster, pursue alternative treatment for her debilitating lyme disease. But as the stunning blonde's medical bill total exceeds $500,000, RadarOnline.com has learned that the couple is seriously feeling the pinch.
"The experimental treatments aren't covered by Yolanda's medical insurance and require travel out of the United States, typically to Asia," an insider told Radar. "Yolanda travels first class, and the medical care is very, very expensive. David has spent more than a half million dollars on medical care for Yolanda."
Article continues below advertisement
"There is a lot of pressure on David both financially and emotionally as he watches Yolanda truly struggle with this," the source said. "Yolanda is continuing to have problems with short term memory, but she is refusing to give up."
And despite the staggering cost, David has vowed to get his wife the best care he can afford.
"David has vowed to spend whatever is needed to get her cured," the insider previously told Radar. "The treatment outside of the United States isn't covered by insurance, and it's very expensive."
The Dutch beauty, who once worked as a model, recently posted an image on Instagram of her receiving medical treatment at Singapore's Mount Elizabeth Novena Hospital, thanking her husband David and the hospital staffers.
"A lot of great medicines and ancient therapies are blocked by the FDA, so that's why I choose to travel and recognize the value of diverse points of view in medicine," she wrote.
Continuing to raise awareness to find a cure for lyme disease has become "very important for Yolanda and David," the source explained. "Others suffering from the disease should be allowed to have the same level of care, without the expense. If only the FDA would approve these medicines."