Exclusive
Sudden Setback: Lyme Disease Flare-Up Ruins 'RHOBH' Star Yolanda Foster's Christmas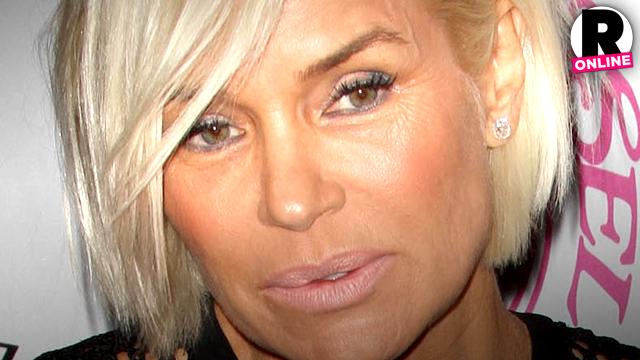 Real Housewives of Beverly Hills star Yolanda Foster suffered a very serious relapse in her ongoing battle with Lyme disease this month, and even though she has been discharged from the hospital, friends and family are extremely concerned for the blonde beauty, RadarOnline.com is exclusively reporting.
Yolanda was "hospitalized several days ago after suffering a very serious relapse of Lyme disease ," an insider told Radar. "Even though Yolanda was discharged from the hospital, friends and family are very concerned.
Article continues below advertisement
"This is a very, very serious disease, and Yolanda has been such a trooper dealing with it," the source said. "All Yolanda wanted was to be home for Christmas, which has happened. The problem with Yolanda's diagnosis of Lyme disease was that it was so advanced by the time she was finally diagnosed."
http://instagram.com/p/w25KR1os-V/?modal=true
http://instagram.com/p/w2eJbfIszO/?modal=true
"She had dealt with the illness for at least two years, before the proper diagnosis was given," the source explained. "In that time, the disease wreaked havoc on Yolanda's body. She still has no idea how it was contracted. You will never hear her complain about it, and Yolanda is determined to beat it."
Her daughters Gigi and Bella have returned to Los Angeles to spend Christmas with their mom, step-dad, David Foster, and father, Mohammed Hadid.
Though the Real Housewives of Beverly Hills star appeared on Watch What Happens: Live Tuesday night, she explained on Twitter, "I am battling a relapse but wanted to keep my commitment 2 Andy Cohen … Was checked into hospital next morning but home now."
She explained, "Show was taped last week."
Husband David, "has been so supportive during the most recent setback," the source revealed. "Yolanda worries so much about him, you would never know she was the one battling the illness from just talking to her on the phone."
http://instagram.com/p/w5jiB5Is5r/?modal=true