Yolanda Foster Facing MAJOR Health Problems With Lyme Disease: 'My Brain Is Out Of Order'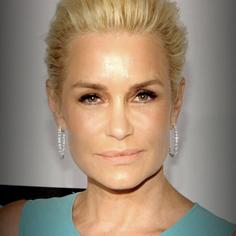 Article continues below advertisement
"I have started a 20-day intense treatment to try to repair the damage the Lyme has caused neurologically," she stated. "Unfortunately, I am experiencing worse symptoms than before the treatment started."
But Foster remains optimistic about the outcome of the new treatment.
"I was promised that it would get worse before it gets better," she wrote.
And she plans on trying to get back to blogging next week.
"My apologies for not being able to pull it together — hope to be back at it next week," Foster signed off.