Yolanda Foster Breaks Down In Emotional Speech About Her Battle With Lyme Disease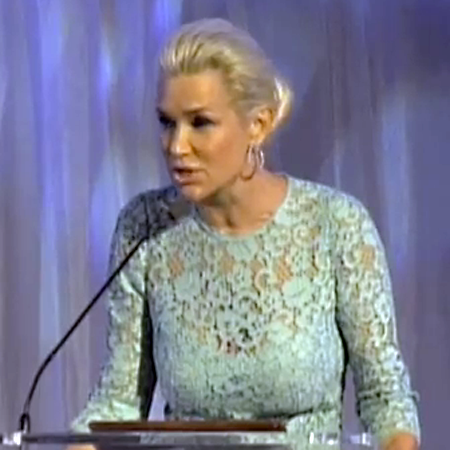 Article continues below advertisement
During the speech Saturday, the Dutch model said the disease has turned her from a "tough cookie" into "a shell of the woman I used to be."
The Holland-born beauty said the times after she first came down with the symptoms were "some of the darkest days of my life," and that she "was unable to read, process information, write, or do anything as simple as watch TV.
"I honestly stared at the ceiling for so many months that I still remember every light bulb in it," Yolanda said as she remembered the horrific times. She said she was only buoyed to "fight this lonely battle" for her children and husband, music producer David Foster.
She said the United Stars is an "extraordinary country with the best doctors in the world, but the truth is we don't have proper diagnostic testing for Lyme, and there is no defined treatment protocol or cure for chronic Lyme's disease.
Watch the video on RadarOnline.com (WARNING: Explicit Language)
youtube
Saying she was speaking on behalf of all her "fellow Lymies," Yolanda parted with an empowering message to the 550 in attendance, who donated more than $1 million toward the cause.
"We must speak up for those who cannot be heard," she said. "We must restore hope for those who have given up."