Exclusive
Chelsea Houska & Ex Adam Lind Face Off In Court! 'Teen Mom' Takes The Stand, Judge Shuts Down Bad Boy Baby Daddy's Request For Unsupervised Visitation With Daughter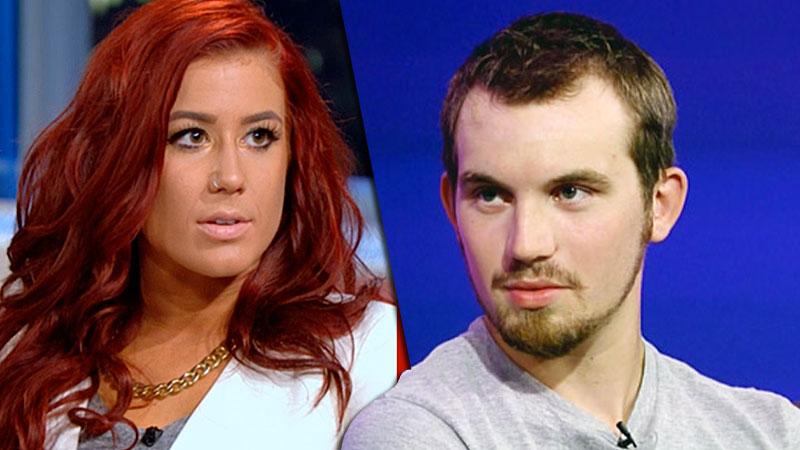 Adam Lind certainly had a case of the Mondays this week.
Just moments before he was arrested in connection with his child support case with ex-girlfriend Taylor Halbur, the Teen Mom 2 dad, 23, faced his other baby mama, MTV reality star Chelsea Houska, in South Dakota's Lincoln County court on March 23, RadarOnline.com can exclusively reveal.
The former couple, parents to 5-year-old daughter, Aubree, fought over the troubled Lind's request for more visitation.
Article continues below advertisement
"Adam served Chelsea with papers in January, wanting unsupervised visits with Aubree and to be able to drive in the car with her," a family insider tells RadarOnline.com. "Both Chelsea and Adam went to court on Monday about his request."
Without making eye contact with her wayward ex, the protective mom, 23, took the stand to convince the judge to shut down his demands.
"She brought up his long history of arrests and allegations of steroid use," the source recalls. (Lind has denied using steroids to RadarOnline.com.)
Indeed, Houska has reason to be concerned about leaving her daughter in Lind's care. He has been arrested three times for driving while intoxicated, and famously caused a fiery car crash while speeding last year.
He also has been accused of violent behavior. Lind's ex girlfriend Brooke Beaton filed a restraining order against him in November, alleging he attacked her at a dirt bike race. (The order was dropped a month later.) Another ex, Jessica Nicole, claimed in October that he once got physical with her, leaving bruises, and accused him of using steroids. (Lind told RadarOnline.com her allegations were "all lies.")
Article continues below advertisement
The judge sided with Houska, and denied his request, the source says.
"The judge said Adam has to go 6 months without any arrests or trouble before he will even think about changing the visitation," the insider reveals.
Lind will continue to have visitation with Aubree every other weekend, under the strict supervision of his parents. And he is still forbidden from driving with his daughter in the car.
Another source believes Lind was just desperate to look like a good dad for the MTV cameras, as the new season of Teen Mom 2 is currently filming.
"He always tries to make it look like he's trying when they're filming," the insider huffs.
Will you watch Chelsea and Adam's latest drama on the upcoming season of Teen Mom 2? Sound off in the comments.