Exclusive
Desperate Measures! One Direction Bosses Plan Huge Incentive$ To Keep Remaining Members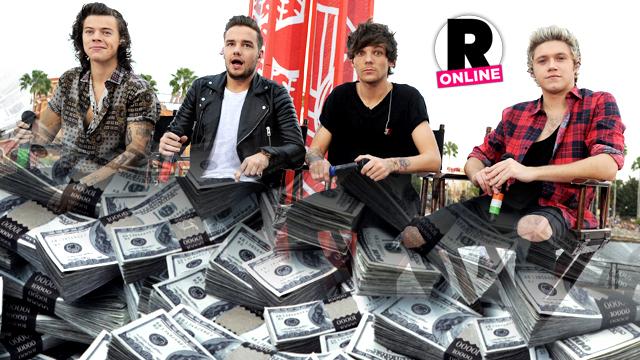 Days after Zayn Malik was cut from One Direction, RadarOnline.com has learned the band's management team is desperately trying to stop the bleeding. According to insiders, they're planning to offer cash incentives to the remaining members to entice them to stick it out through this rocky period.
As RadarOnline.com reported, Malik left the group Wednesday after the 22-year-old heartthrob's substance abuse issues allegedly became too much for the management to handle. And while some were glad to see him go, the source said that now, "Everyone in their management team is terrified to lose another member."
Article continues below advertisement
"They know if they lose another member that the band is done," the source said. "The only thing that they can all agree on right now is that they remaining members are going to be getting a lot more money thrown at them to make them stay."
The remaining four members – Harry Styles, Louis Tomlinson, Niall Horan and Liam Payne— have announced that they are all staying in the group, which is now a quartet.
According to the source, "There has been so much disagreement over Zayn's departure and the way that it was handled that their bosses need to make sure that they all stick to their contracts," and more money could be a good way to do it.
As RadarOnline.com previously reported, the show will go on for Styles, Tomlinson, Horan and Payne, as they plan to honor their remaining tour dates and record their fifth album together, which is said to be released later this year.
Do you think that One Direction should replace Malik and add a fifth member in his spot? Let us know your thoughts below.