Exclusive
Dr. Arnold Klein's Michael Jackson Secrets Handed Over In Bankruptcy Case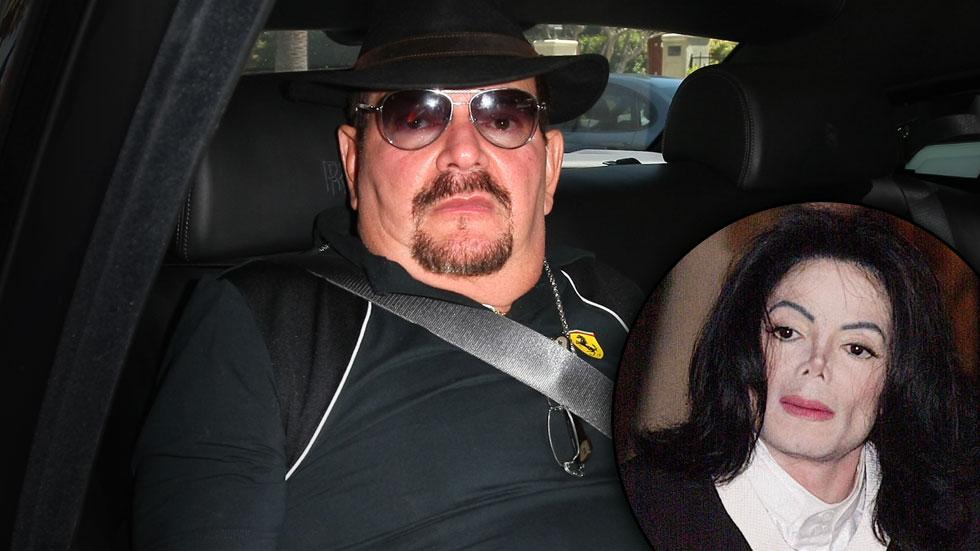 The sad story of Dr. Arnold Klein's fall from the top of Beverly Hills society to a bankrupt and sickly outcast has hit another low point. RadarOnline.com has learned that a trustee in the doctor's bankruptcy case has asked a judge to approve settlements with the doctor's former accountant and business partner.
Dr. Klein, once known as the "dermatologist to the stars" with his impressive roster of clients and close friends, including Michael Jackson and Elizabeth Taylor — filed for bankruptcy in 2012, the same year he accused his accountant and office manager of conspiring to steal his fortune.
Article continues below advertisement
The trustee overseeing the remaining crumbs of Klein's wealth filed court papers this week to finalize a deal that would drop Klein's claims against his former accountant Muhammad Khilji in exchange for $11,000 and the rights to any book he might be planning about Klein's "relationship with Michael Jackson or other members of the Jackson family."
The settlement mirrors the settlement the trustee reached last year with Jason Pfeiffer, Klein's former office assistant. Pfeiffer, who claimed to have an intimate relationship with Michael Jackson, also handed over his rights to a book about the pop icon. The trustee can now try to sell those book rights to raise money to pay off Klein's creditors.