Exclusive
Catfight Karma! Maria Menounos 'Thinks It Is Hilarious' Career Got Boost Thanks To Giuliana Rancic's Dreadlock Drama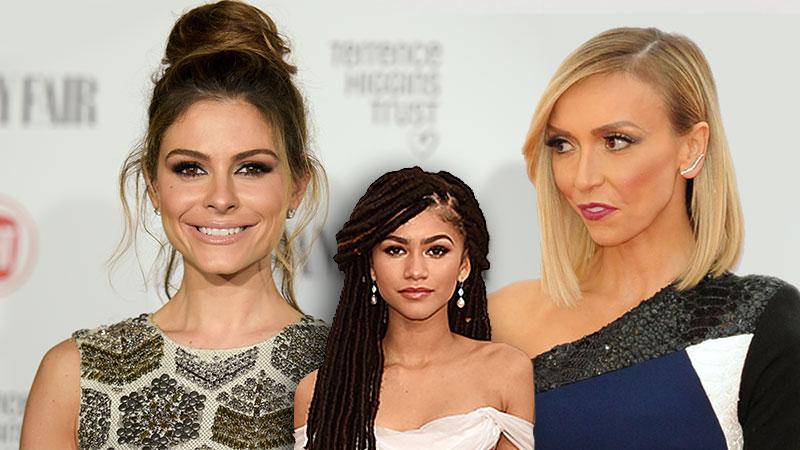 While Giuliana Rancic was getting decimated in her war of words with Zendaya Coleman last week, rookie Maria Menounos was saving the day by filling in as the temporary host of E! News.
Now a source close to the show's production exclusively tells RadarOnline.com that Menounos is thrilled that the controversy has actually helped her career!
"She thinks it is hilarious that everything is working in her favor, and she didn't have to play the 'Mean Girl' game at all," says the insider.
Article continues below advertisement
As RadarOnline.com reported, Rancic sparked outrage recently when the talking head bashed Disney star Coleman's dreadlocks, saying, "I feel like she smells like patchouli oil… or maybe weed."
In the wake of the scandal, 36-year-old Menounos, the former host of Extra and Access Hollywood, decided to take the high road and remained silent about Rancic's shocking on-air faux pas. But behind the scenes, "Maria is really getting a kick out of all of this," says the source.
Part of the reason is that 40-year-old Rancic was dueling with the E! newcomer after becoming outraged over Menounos's plum contract with the network, which included doing Live From E!, a stake in the company and, now, time on E! News.
"When she came aboard, everyone knew that It was just a matter of time before Giuliana self-destructed," the source tells RadarOnline.com.
At the same time, "Maria has no enemies in the industry," notes the source. "She also has a very loyal and strong fan base, which is why E! acquired her in the first place."
Do you think that Maria Menounos should replace Giuliana Rancic permanently as the host of E! News? Let us know your thoughts in the comments below.