Exclusive
Battle To Be E! Queen: Giuliana Rancic & Maria Menounos Feud Heating Up — Their Dirty Tricks Exposed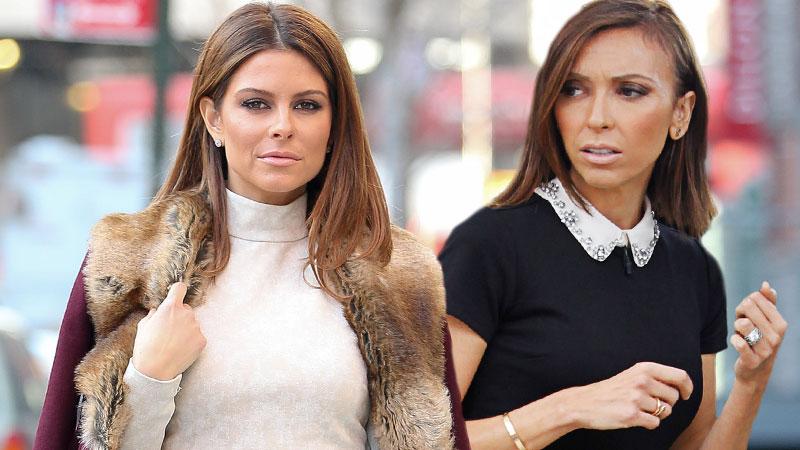 Things are heating up between E! Network's dueling divas, longtime veteran host Giuliana Rancic and newcomer Maria Menounos. According to a source within the network, "Giuliana feels incredibly threatened in every aspect of her job — and for good reason!"
"They avoid each other at all costs and when they do have interactions, it is so awkward because Giuliana is constantly trying to prove herself by one-upping Maria," the insider tells RadarOnline.com exclusively.
Article continues below advertisement
As Radar previously reported, 40-year-old Rancic is reportedly outraged by Menounos' contract with the network, which included Live From E!, as well as stake in the company and her own show Untold with Maria Menounos, which is now defunct.
"It goes a lot deeper than that, though," the source tells Radar. "A lot of people within the company believe that Maria was hired to push Giuliana out. Most of the employees there are actually glad because Giuliana is just no longer a nice person and is not pleasant to be around."
"It is no longer a secret that she is struggling with some sort of issue," the insider says. "Whether it is a medically diagnosed condition or not, she has lost an incredible amount of weight and it is noticeable to every single person who sees her at work or on-camera."
"It is affecting her mood, as well as her performance on the job and everyone inside E! and on TV can contest to that."
Do you think that Giuliana Rancic is losing her appeal as a TV host and that she should be replaced by newcomer Maria Menounos? Let us know in the comments below.