Exclusive
Claws Come Out! Inside Maria Menounos & Giuliana Rancic's E! Network Feud—'She Needs To Step Aside'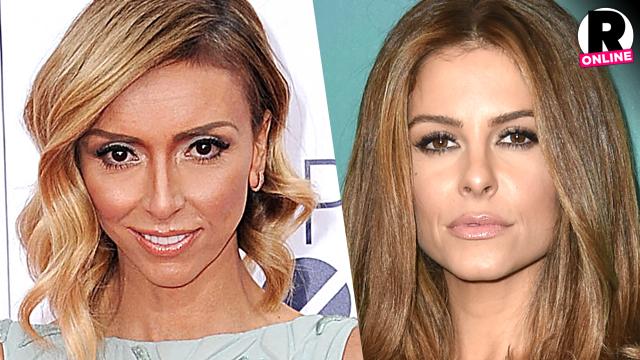 E!'s red carpet queen Giuliana Rancic has been doing everything in her power to get newly-hired Maria Menounos out of the picture. According to a well-connected industry insider, "Giuliana feels like Maria is stealing her show and she is terrified."
In Touch magazine reported that there was tension brewing between the two ladies, who have interviewed so many famous faces that they have each become celebrities themselves. "She wants Maria out," a source told the magazine, referring to 40-year-old Rancic, who is the co-anchor on E! and a co-host of Fashion Police.
Article continues below advertisement
And now, RadarOnline.com can reveal even more details of their feud.
"Giuliana feels threatened by Maria because of the fact that Maria signed with E! and her contract included Live From E!, as well as stake in the company and her own show," a source tells RadarOnline.com exclusively of 36-year-old former Extra host Menounos's now defunct series, Untold with Maria Menounos.
It didn't help matters when, on Jan. 27, a scheduling mix up on Rancic's part left the door open for Menounos to host E!'s SAG Awards red carpet coverage, for which she received less-than-stellar reviews.
However, the insider tells RadarOnline.com that Menounos is not ready to throw in the towel just yet.
"Maria royally messed up at the SAG's when she was taking over for Giuliana and she got heat for it," the source says.
"Maria chalked it up to the fact that she was so nervous and the network sided with her, which pissed off Giuliana even more. But E! understands that this was a one-time mess-up because Maria is such a seasoned pro at this."
"Honestly, people that work at E! think that Giuliana really needs to step aside," continues the source. "She is tired and it shows."
Who do you think is a better on-camera host— Maria Menounos or Giuliana Rancic? Sound off in the comments below.