Pawns In Her Game: Kate Gosselin Accused Of Ordering Daughters To Spy On Ex Jon!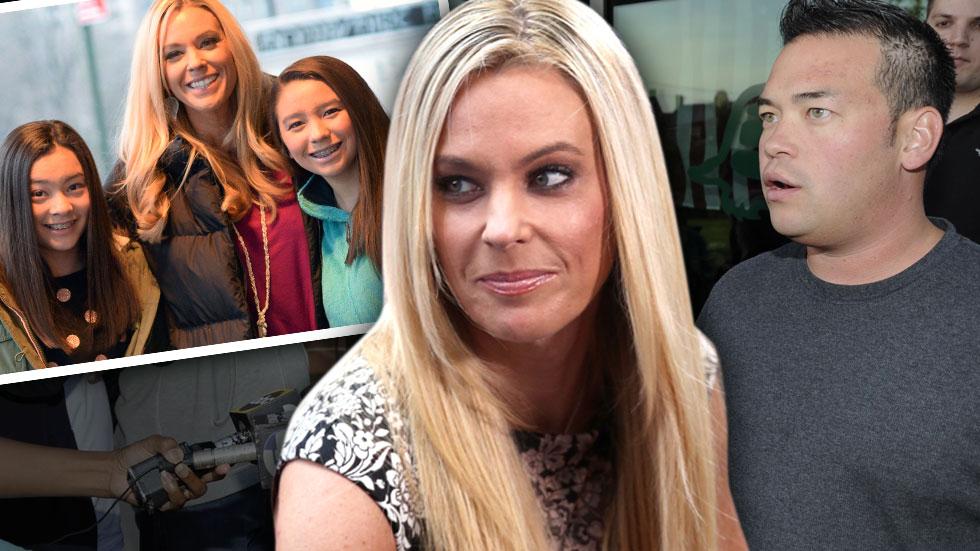 It gets worse.
As RadarOnline.com exclusively reported, Kate Gosselin's ex accused her of hitting their children and even forcing them to eat moldy food in shocking court documents. But an angry Jon Gosselin, 37, also claimed Kate ordered their two oldest daughters to spy on him during visits!
In the October 2010 Berks County, Pennsylvania civil court papers, Jon alleged that Kate purchased cell phones for their twin daughters Mady and Cara— then just 10 years old— so they could keep their mother informed about his activities.
Article continues below advertisement
"Father has told Mother that he does not want the girls bringing their cell phones with them during his custodial time as the girls are constantly texting Mother to 'report' on what Father is doing," Jon's attorneys stated in the documents, adding that the concerned father believed the twins were "too young" for mobile phones.
"Father has a phone that the children can use if they want to speak to Mother, so it is not necessary for the girls to bring their own phones with them," the lawyers explained.
Scorned Exes Tell All: Inside Hollywood's Ugliest Splits
It's not the first time the Kate Plus 8 star, 39. has been caught sneakily keeping tabs on her ex. As Radar revealed last year, she ordered her babysitters to eavesdrop on the kids' phone conversations with their father in a nanny rulebook.
"ALWAYS listen with one ear to hear what they are saying," she wrote. "You are always my eyes and ears and need to report everything you see and hear!!!"
A source close to Kate later told Radar that she only had the caretakers keep an eye on Jon because she was afraid he would spill the family's secrets to the media.