Joe Giudice Cheated On Teresa With Blonde Beauty After They Were Sentenced To Prison: Report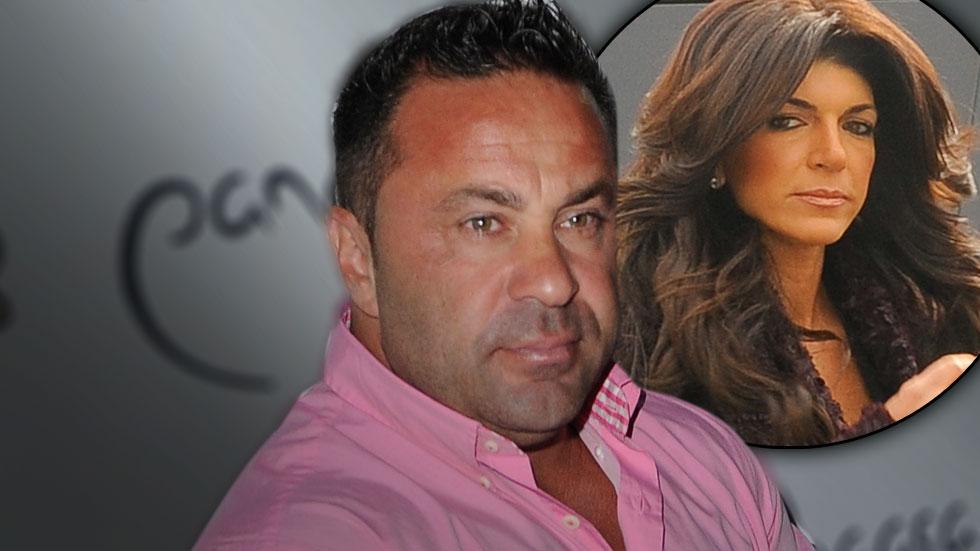 Joe Giudice cheated on wife Teresa with Jamie Jackson, a blond bombshell from New Jersey, according to a new report.
"This is Teresa's worst nightmare come true," a family friend told In Touch of the affair, which began in Atlantic City, New Jersey in November, shortly after the Real Housewives of New Jersey stars were sentenced to prison in connection with financial fraud.
Joe and Jamie, 30, initially met through a mutual friend over lunch that month, an source told the magazine, adding that Joe "really, really liked her."
Article continues below advertisement
A source said of the reality star nicknamed "Juicy": "The guy has no shame -- he'll pick up girls anywhere, he's cocky, and thinks he somebody -- he's not."
The pair had two more flirty meetings until things heated up the fourth time they crossed paths, during a dinner at Carmine's in the Tropicana hotel, the source said.
"They were full on making out in front of their group," a separate witness told the magazine of the rendezvous. "They were chugging margaritas and seemed drunk out of their minds."
The source said that along with a few others in their group, "Joe and Jamie went back to the room and things got crazy."
Joe and Jamie wet into the master suite of the room, the insider said, and "20 minutes later, Jamie came out of their bedroom buttoning her blouse and crying hysterically," while Joe "popped open a bottle of wine like nothing happened."
A source said of the November incident: "While Teresa was at home getting ready to go to jail, her husband was in a hotel having sex with another woman."
Article continues below advertisement
Joe brushed off the cheating allegations speaking to the magazine Monday, telling the publication, "I have no idea what you're talking about," in regards to the cheating allegations.
"We were at a business meeting ... she was with a friend of mine ... maybe I had an arm around her," he said.
Jamie told the magazine in a text message, "I don't have any comment about Joe Giudice."
An insider said that while the "extremely old-school" Teresa "refused to believe" the accusations at the time, the Giudice family friend said that she's had some awakenings with time to reflect on her troubled marriage while serving her sentence at the Federal Correctional Institution in Danbury, Conn.
"The distance she has had from him in prison gives her a new perspective," the family friend said. "She sees Joe more clearly and she won't tolerate this infidelity. She knew he wouldn't stay faithful and she's even broken down about it while writing in her diary."
"Teresa endlessly denies Joe's cheating whenever she's asked, but behind closed doors, she admits how painful it's been to constantly fear he'll cheat."