Exclusive
I Spy! Teresa Giudice Asks Friends To Keep Tabs On Ladies Man Joe Over Fears He'll Cheat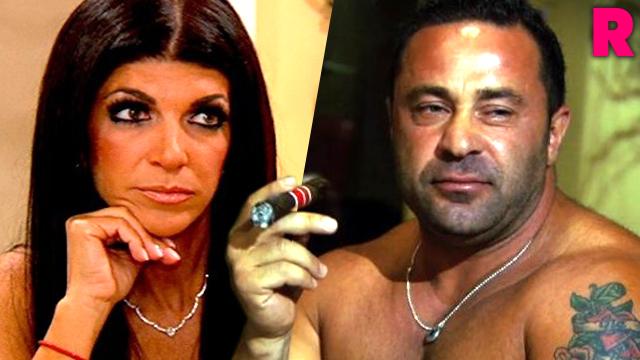 When Teresa's away, Joe will play? Imprisoned reality star Teresa Giudice has asked friends to keep tabs on her husband Joe while she's behind bars, RadarOnline.com has learned, because the mother of four is afraid he will hook up with a much younger woman.
Rumors of Joe cheating on Teresa have been rampant for years, but with Teresa behind bars there are fears, "he will get together with another woman," an insider claimed. "Joe is quite the ladies man, and has never had any trouble attracting hot chicks. Believe it or not, Joe is quite charming, and flirts up a storm."
Article continues below advertisement
As such, "Teresa has asked close friends to check in with Joe frequently, and be aware of any new women on the scene," the insider said. "She is truly scared that Joe is going to stray."
It wouldn't be the first time.
In 2012, RadarOnline.com reported that Joe was spotted was at TGI Fridays drinking with another woman.
He was also busted having another rendezvous in 2013 with a mystery woman at Legends Diner, only 30 miles away from the New Jersey mansion he shares with his wife!
Teresa even stood by her husband when reports broke that he cheated on her with their nanny, Nicole Cemelli.
But as she tries to cope with life behind bars, the source said, another betrayal would be heartbreaking.
"Teresa would be livid if Joe started a relationship with another woman," the source said, "especially if their four kids found out about it."