'Teen Mom' Trouble! Jenelle Evans Is Confident Fiancé's Arrest Won't Hurt Custody Battle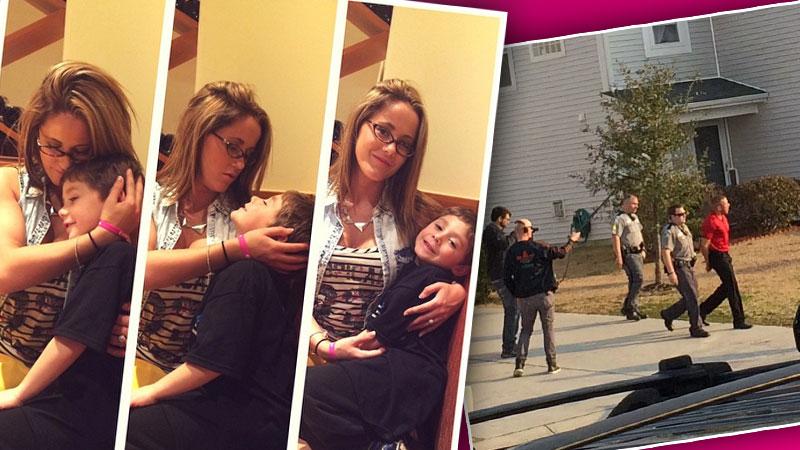 Jenelle Evans is fighting for custody of her son with her own mother, and a source says that she doesn't believe her fiancé's arrest will hurt her chances in the dispute.
The Teen Mom 2 star, battling for custody of her son Jace, believes that she will be getting him back shortly, sources close to the reality star told RadarOnline.com exclusively, despite her fiancé's recent arrest and their ongoing no-contact order.
Article continues below advertisement
"Jenelle really believes that she is the best parent for Jace to have," the source said, adding that the reality star's mother Barbara Evans strongly disagrees with the idea.
"She lectures Jenelle as always about how she should stay single and not go back to Nathan," the source revealed.
The source said that Griffith's domestic violence arrest on Mar. 4 "was blown out of proportion," and won't likely have a long-term effect on the custody proceedings.
"It seems likely that as long as no other incidents occur, Jenelle should be able to get custody," the source said.
As RadarOnline.com previously reported, the judge's no-contact order is set to be lifted so the couple, who have been apart for two weeks, can see each other again and raise their baby Kaiser.
Do you believe Jenelle will get custody from her mother? Sound off in comments below.