Exclusive
It's Over! Jenelle Evans' Fiancé Nathan Griffith Moves Out After Arrest — And In With Another Woman?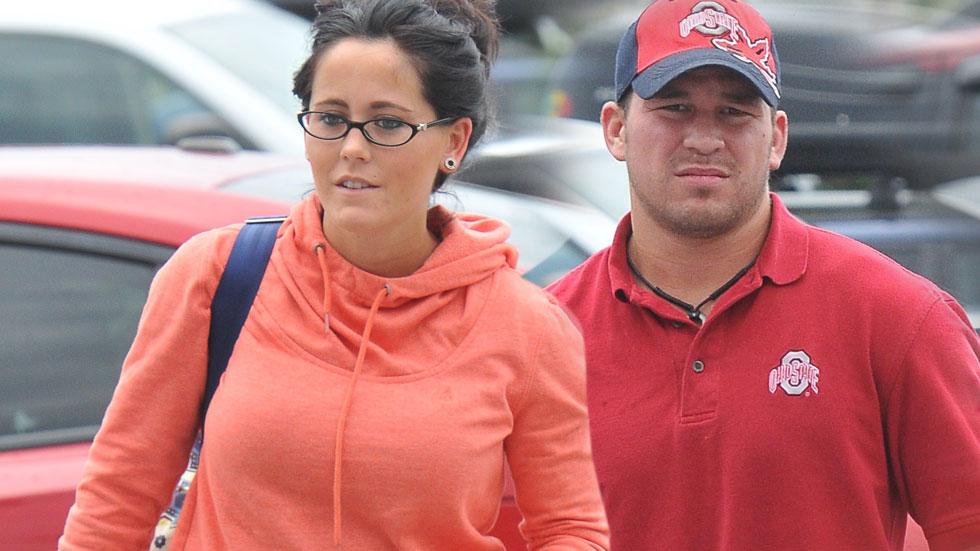 The relationship between Jenelle Evans and her baby daddy Nathan Griffith continues to crumble! In the latest sign that the engaged couple might not ever make it to the altar, RadarOnline.com has learned that Griffith recently moved out.
On March 12, Griffith's friend, Josh Friedman, tweeted about picking up Griffith's belongings from the house the Teen Mom 2 star formerly shared with his fiancée in Myrtle Beach, South Carolina.
Article continues below advertisement
"@GroundLevelUp I'm picking up some of your stuff and your neighbor is parked illegally! Quick someone call the cops!" Friedman said.
According to a source close to the Teen Mom 2 couple, Griffith is currently staying with his friend.
"Nathan is staying with his friend Josh who lives in Myrtle Beach," the source says. "Myrtle Beach is so big, so he is about 30 minutes away from Jenelle's house."
"Nathan's friend went to Jenelle's house to get Nathan clean clothes," the source says.
The friend also was getting Evans and Griffith's son Kaiser for visitation, according to the source.
Griffith himself "didn't go to the house" because there is a no contact order currently in place prohibiting him from being near Evans, in the aftermath of his March 4 domestic violence arrest.
"Right now, Nathan isn't allowed to contact Jenelle or allowed at the house unless he has a police escort," the source says. "So it was easier for Nathan to just have his friend Josh go get the things for him."
"Nathan's friend drove Nathan's truck to the house, got the clean clothes and picked up Kaiser," the source says. "Josh drove Nathan's truck because he is obsessed with it."
As RadarOnline.com previously reported, Griffith was jailed after getting charged with criminal domestic violence. His cellmate claimed he'd been secretly meeting up with another woman who lives in Virginia.
Will the estrangement last or will they get past this latest bump in the road? Let us know in the comments!