Engagement Over? Nathan Griffith Allegedly Slams Fiancée Jenelle Evans In Private Tweets To Actress: 'I'm Leaving Today'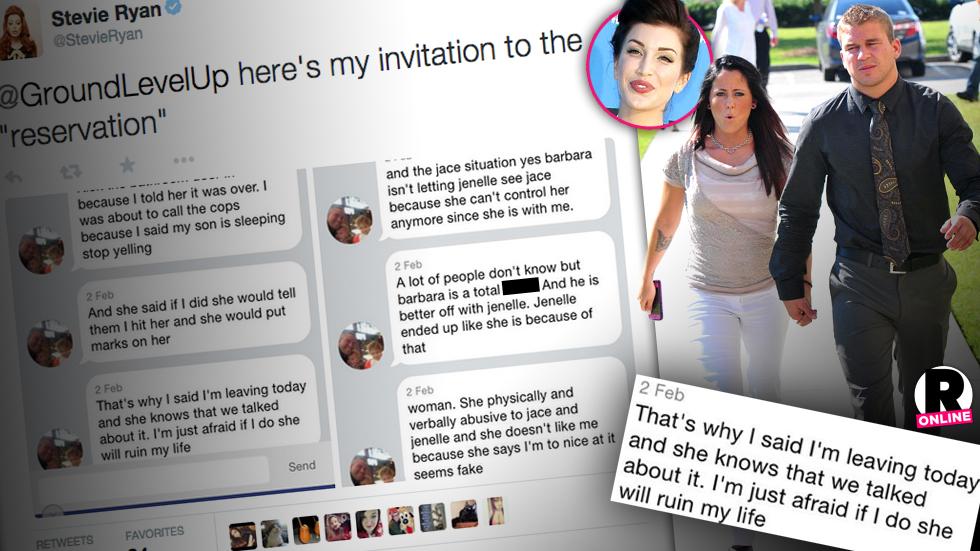 The drama never ends for Jenelle Evans. Now, it seems the mother of two's own man Nathan Griffith has created chaos by allegedly slamming her to a stunning actress.
Article continues below advertisement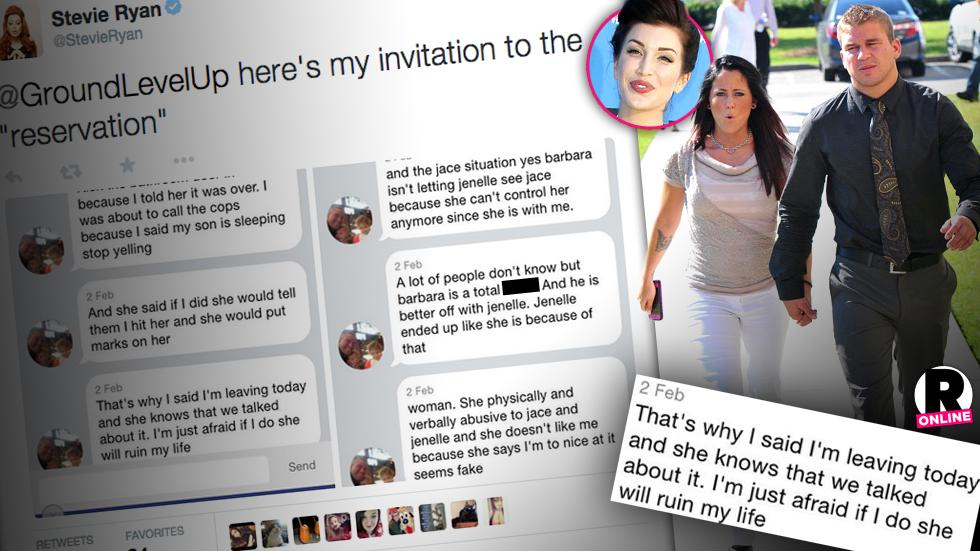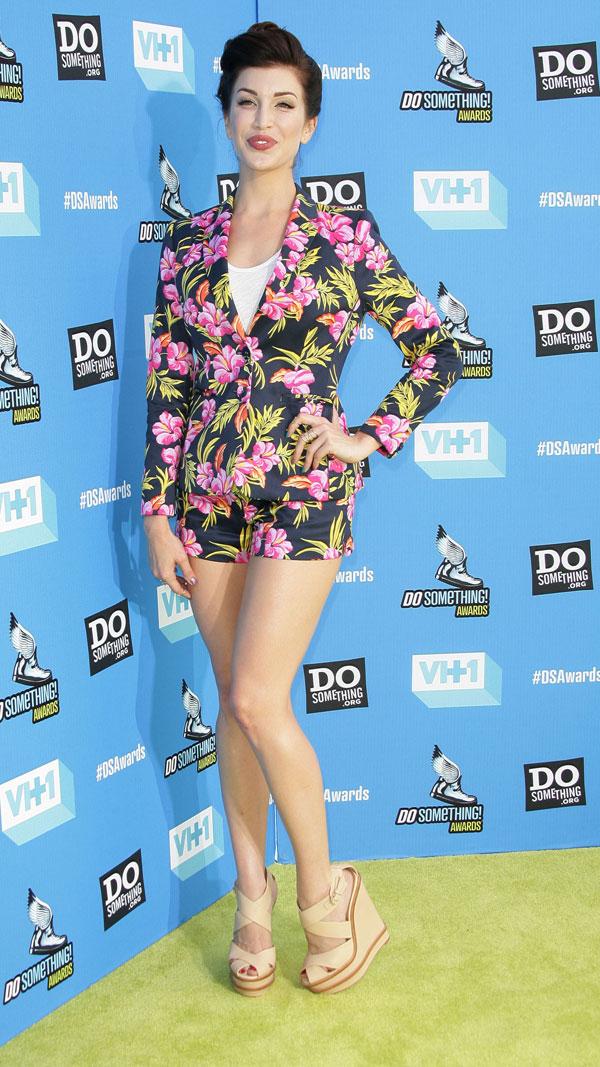 Former Stevie TV star Stevie Ryan, 29, put Griffith on blast by exposing the alleged direct messages he sent her earlier this month. And according to his scathing words, there's serious trouble in paradise between the former Marine, 26, and his MTV reality star love, 23.
Article continues below advertisement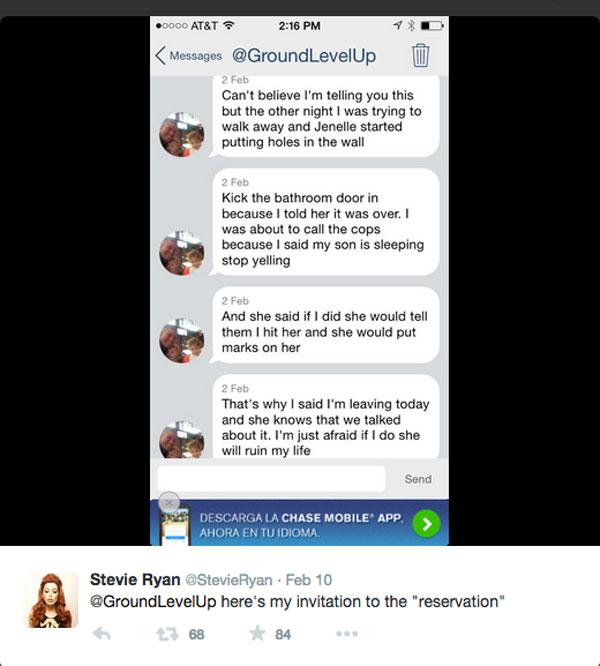 "The other night I was trying to walk away and Jenelle started putting holes in the wall," the father of Evans' son Kaiser, 7 months, allegedly wrote on February 2. "Kick the bathroom door in because I told her it was over. I was about to call the cops…And she said if I did she would tell them I hit her….That's why I said I'm leaving today."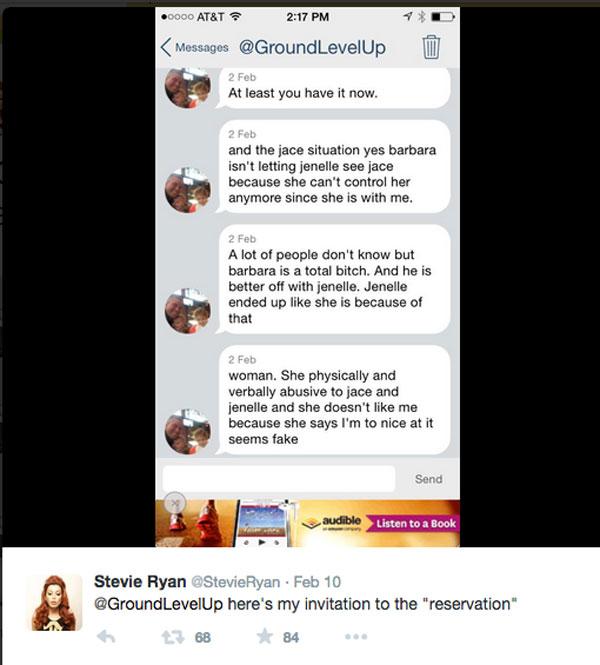 He later allegedly added that Evan's mother Barbara isn't allowing her daughter to see her 5-year-old son, Jace. (She still has primary custody of the little boy.) But according to Griffith, it's not the explosive reality star's fault. "Barbara isn't letting Jenelle see Jace because she can't control her anymore since she is with me," he explained. "A lot of people don't know but Barbara is a total b*tch."
Article continues below advertisement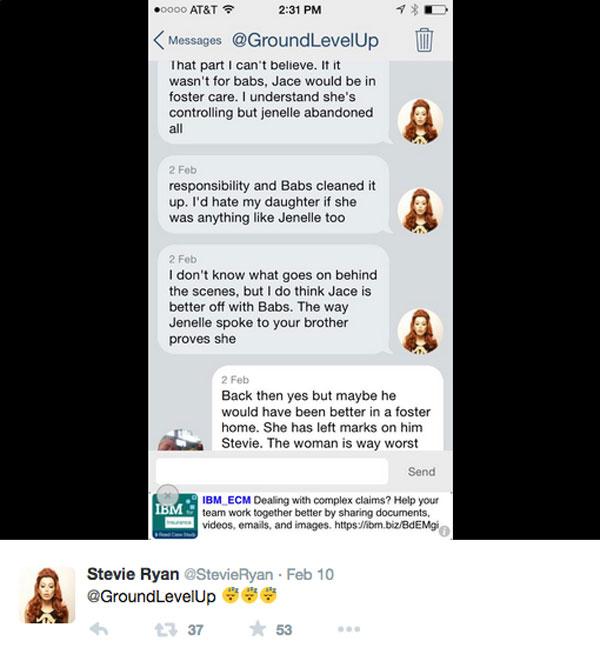 Jace "would have been better in a foster home" than with Barbara, Griffith insisted.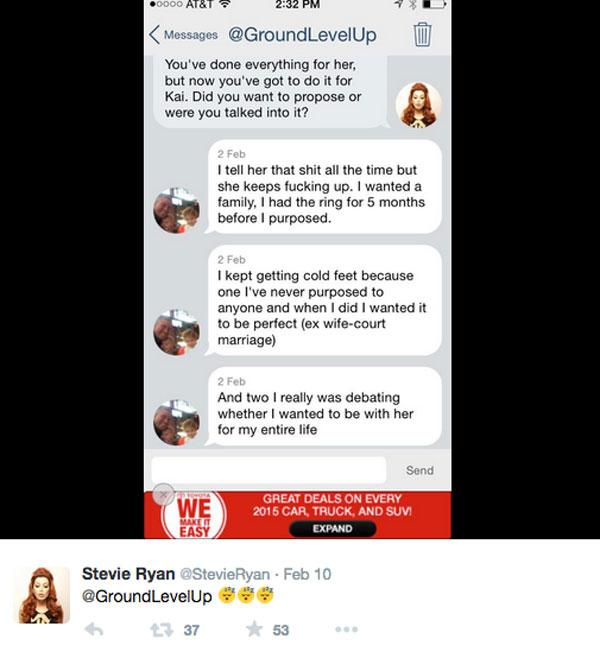 The MTV dad then said he got "cold feet" before proposing to Evans in January because he was "debating" whether he could spend his "entire life" with her.
Article continues below advertisement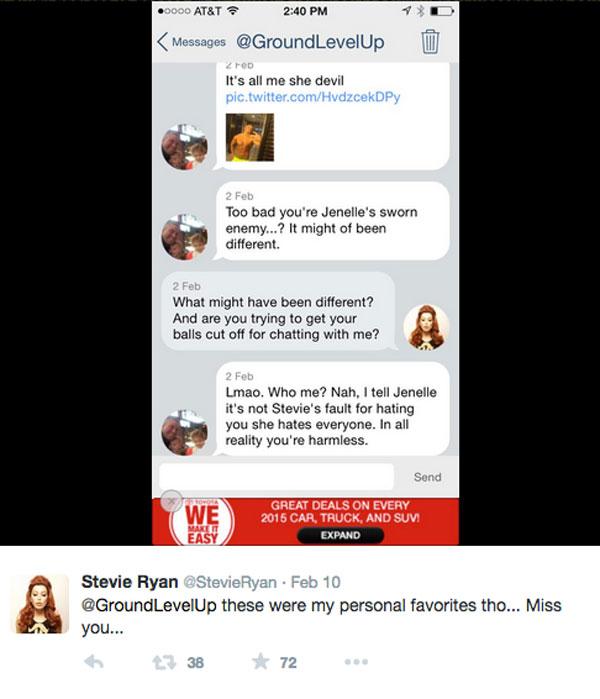 Griffith then seems to flirt with tstunning redhead Ryan, sending a shirtless selfie and claiming things "might have been different" if she wasn't Evans' enemy.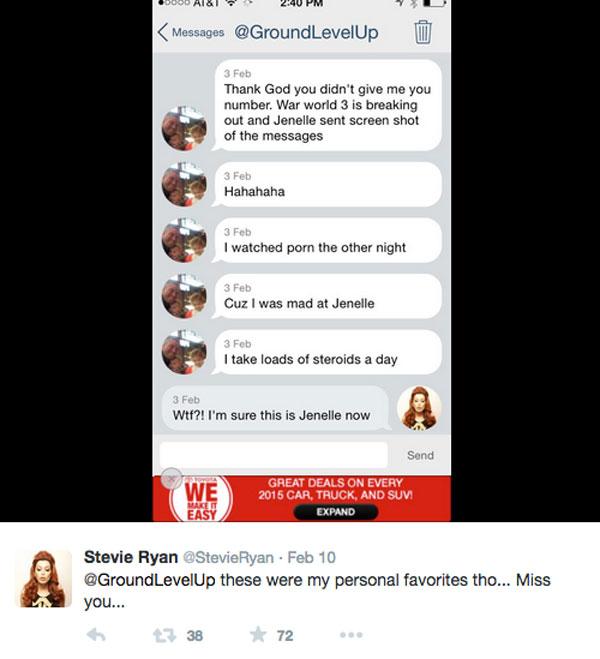 The next day, Ryan accused Evans of hacking her boyfriend's Twitter account and messaging "I take loads of steroids a day."
Article continues below advertisement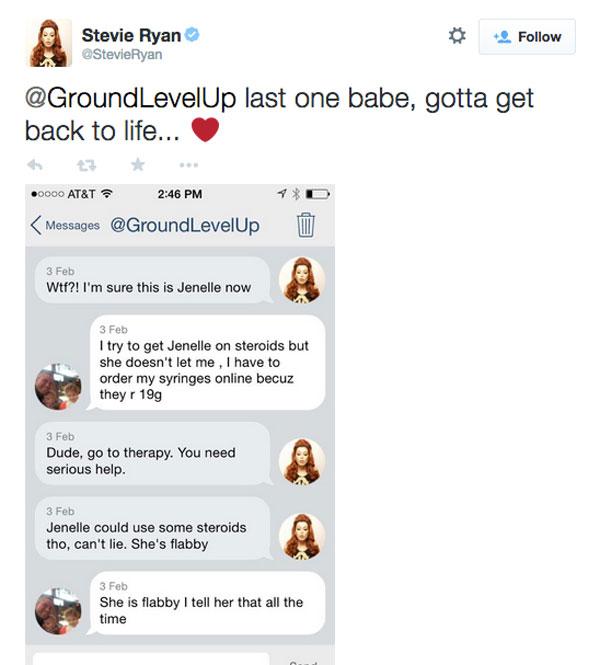 Still Evans in disguise? Griffith— or Evans pretending to be her man— said he "tried to get Jenelle on steroids" because "she is flabby."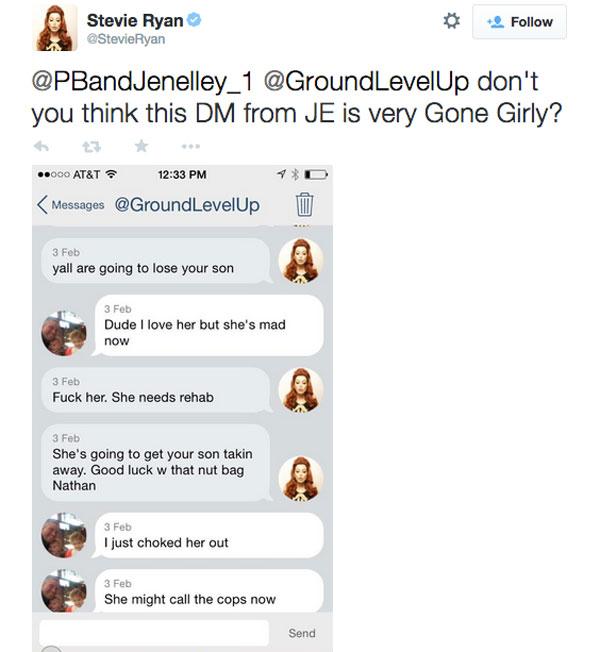 Ryan also believes Evans, pretending to be Griffith, wrote "I just choked her out" and "she might call the cops now."
Article continues below advertisement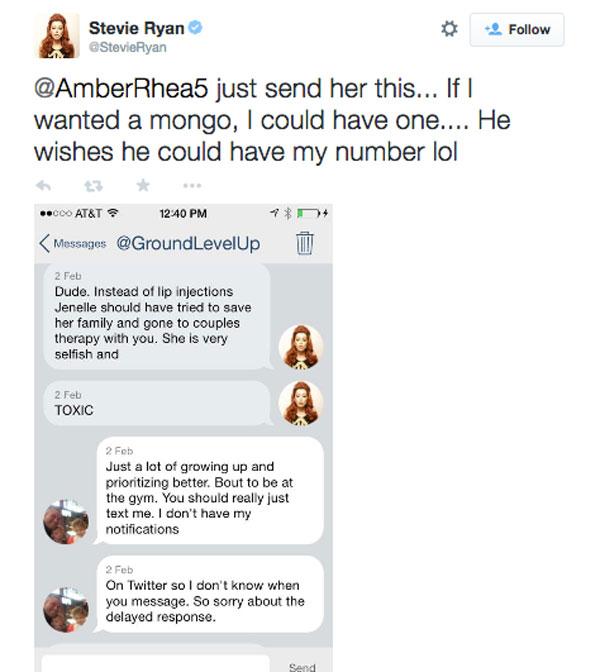 After Ryan called Evans "selfish" and "toxic," Griffith admitted she needs "just a lot of growing up and prioritizing better." He then told her to text him next time.
Jenelle and Nathan-11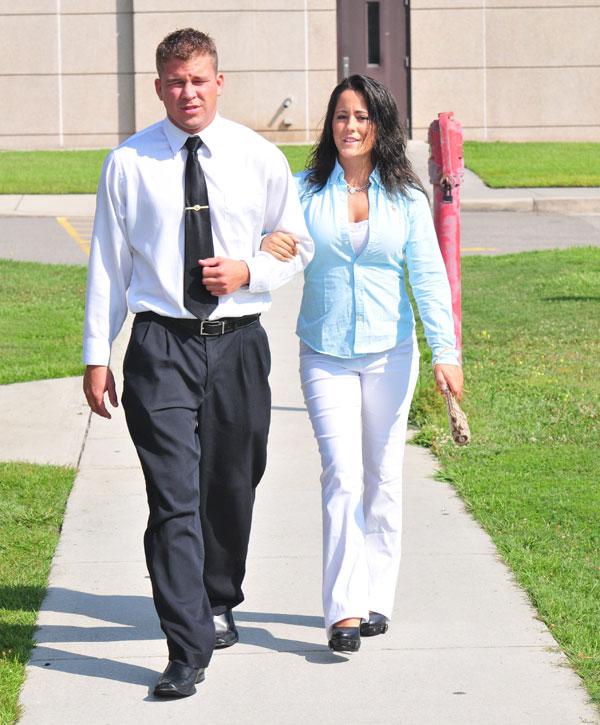 Griffith has yet to respond to Ryan's shocking screenshot reveal, though he no longer follows the comedienne on Twitter. Even the always outspoken Evans has yet to publicly address the situation.
Article continues below advertisement
Jenelle and Nathan-12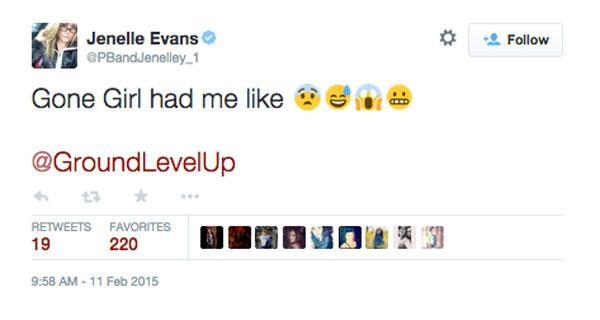 Evans is acting like her relationship is doing just fine. She even tweeted yesterday that she watched Gone Girl with Griffith. But according to Ok!, she tweeted and deleted "u were always an enemy, never a friend." Griffith allegedly responded "I'm so done with this relationship," though he too reportedly took down the post.
Jenelle and Nathan-13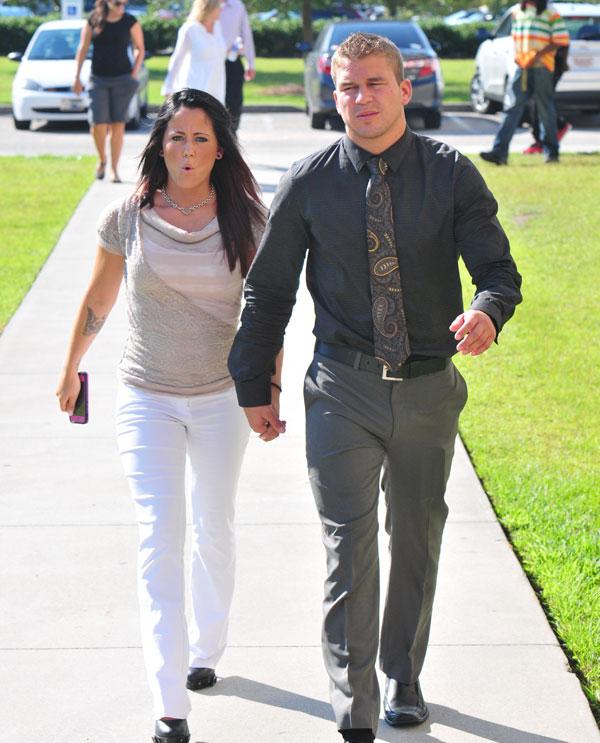 After years of fighting, will Jenelle and Nathan break up for good? Sound off in the comments.