Engaged 'Teen Mom 2' Star Jenelle Evans Negotiating With MTV To Air Her Wedding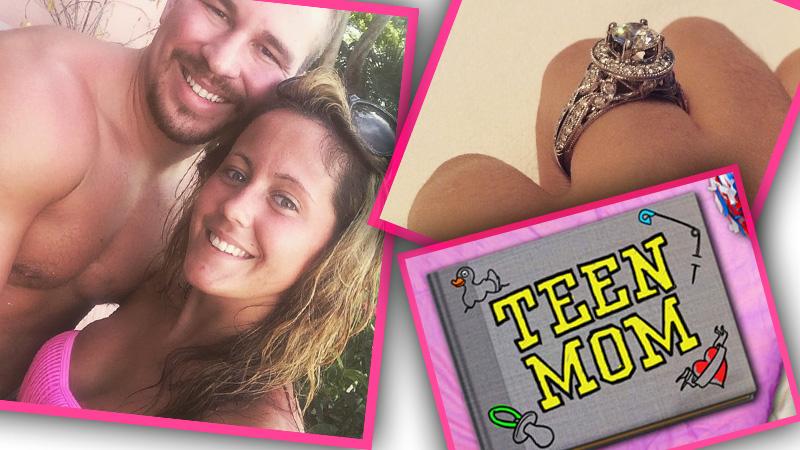 A made for TV proposal? Teen mom star Jenelle Evans' baby daddy Nathan Griffin popped the question to her this week and Radaronline.com has already learned that there are talks to put her wedding on MTV, for a price!
"Jenelle and MTV have a super close relationship and having her wedding get could be a big ratings hit for the network," a source close to the situation told Radar.
"Her chaotic life has always been on TV so there is no reason now that she's getting married again for it not to be on MTV. But she's getting smarter and she knows how to negotiate better so she wants MTV to pay for the wedding."
Article continues below advertisement
Evans, 23, was previously married to Courtland Rogers after a quickie court ceremony in 2012 and split with following him their heroin arrests the next year, but none of that aired on Teen Mom 2.
"Jenelle is really happy with Nathan and MTV knows that her wedding will be all about the drama and they want to make sure they capture that."
However, "they're not sure if it would be just a spin off or part of another season of Teen Mom 2."
For the in-school reality star, the negotiations will be focused on money.
"MTV drives a hard bargain with Jenelle but they do pay her so they'll have to make the offer sweet enough for her to put this all on TV."
Will you watch Jenelle's wedding on TV? Sound off in comments below.