'Get Off Me!': Nathan Griffith Ripped Jenelle Evans' Engagement Ring Off During Fight & MTV Filmed His Arrest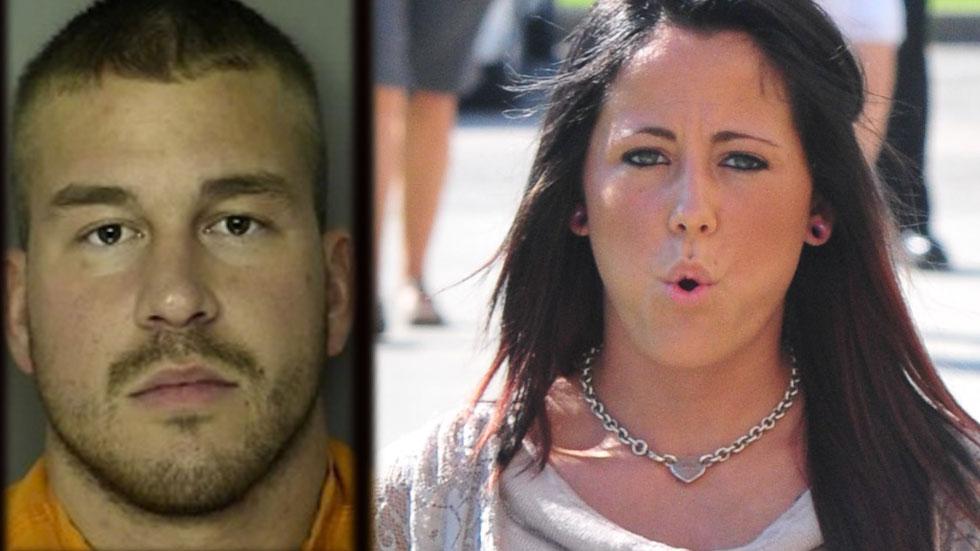 Jenelle Evans' fiancé Nathan Griffith was arrested Wednesday and RadarOnline.com has the exclusive details of their fight -- including the moment when he allegedly ripped her engagement ring off!
According to a friend close to the Teen Mom 2 star, tensions have been simmering since the two broke up two weeks ago, and that Evans had spent the last two nights in a hotel trying to figure out if the relationship is worth saving.
Article continues below advertisement
"Jenelle found out that Nathan had been seeing another girl," a friend of hers told RadarOnline.com, "and she was furious.
"They started screaming at each other and he told her he wanted the ring back. She flat out refused to give it to him and that's when things got physical."
The friend claimed that after that, "Nathan pinned her on the toilet seat and wrestled her for the ring and ripped it off her finger. It cut her finger."
And all of this was caught on film by the MTV cameras.
"The MTV camera crew was outside the house, because when Jenelle arrived, Nathan locked the door behind her and shut off her microphone," the friend said.
The friend explained that Evans' phone pocket-dialed an MTV crew member while she and Griffith were fighting and they could hear her cries for help.
"Jenelle was screaming 'Get off of me, get off, get off,' but they couldn't do anything, because they door was locked," said the friend. "That is when someone from MTV and one of her neighbors called the police."
Article continues below advertisement
The fight continued in front of the house when "Nathan ran outside and took Jenelle's keys away, yelling at her not to leave because she was 'going on a date.' She just shouted that she was leaving and he started to panic," the friend said.
However, Evans' friend defended Griffith, telling RadarOnline.com that he "didn't intend to hurt Jenelle on purpose, but he shouldn't have wrestled her or touched her. Period."
As RadarOnline.com previously reported, Griffith was arrested on Wednesday in connection with domestic violence.
"Jenelle didn't press the charges against Nathan, the state of South Carolina did, and it was completely out of her hands," the friend told RadarOnline.com.​
He was booked at 10:15 on Wednesday night and is still in jail.
Watch: Jenelle Gets Upset About Nathan Going to Jail