Exclusive
'Yelling,' 'Screaming,' & Worse! Inside Jenelle Evans & Nathan Griffith's House Of Horrors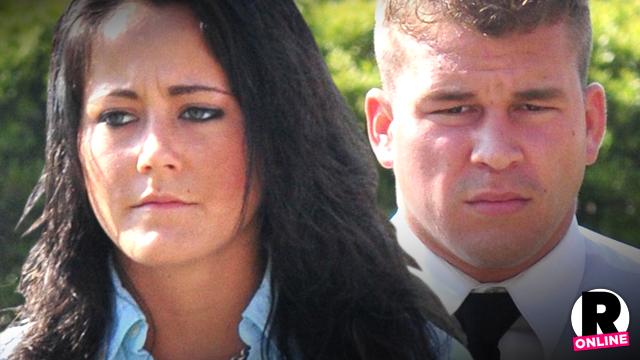 As Jenelle Evans' custody battle heats up, RadarOnline.com has learned her life is crumbling behind the scenes. She recently deleted nearly every mention of her fiancé, Nathan Griffith, from her social media accounts, and insiders tell RadarOnline.com their relationship is at a breaking point due to "constant fighting" behind the walls of their home.
"There is so much drama in that house between her and Nathan," a source close to Evans told Radar. "There's constant fighting and screaming all the time."
Article continues below advertisement
The cause? According to an insider who claims to have overheard one of their recent blow-outs, "They got into a fight because she still parties and has a baby. There was a lot of yelling."
Insiders close to Evans insist she is not back on drugs, and is focused on school, but she has been known to enjoy the nightlife. As Radar reported, she was spotted at a bar when 8 months pregnant, but did not drink.
A source close to Evans told Radar, "Nathan is very controlling of Jenelle."
But lately, another insider said, "He's been very distant. She doesn't know what's going on with him."
As Radar reported, Griffith was recently at the center of his own scandal when his secret communications with VH1 star Stevie Ryan were exposed. And an insider said internet jealousy is a common cause of tension between them.
Will they make it to the altar? Let us know your thoughts in the comments!