True Love? Jenelle Evans Calls Fiancé Nathan Griffith Her 'Biggest Supporter' One Week After He Slammed Her In Exposed Texts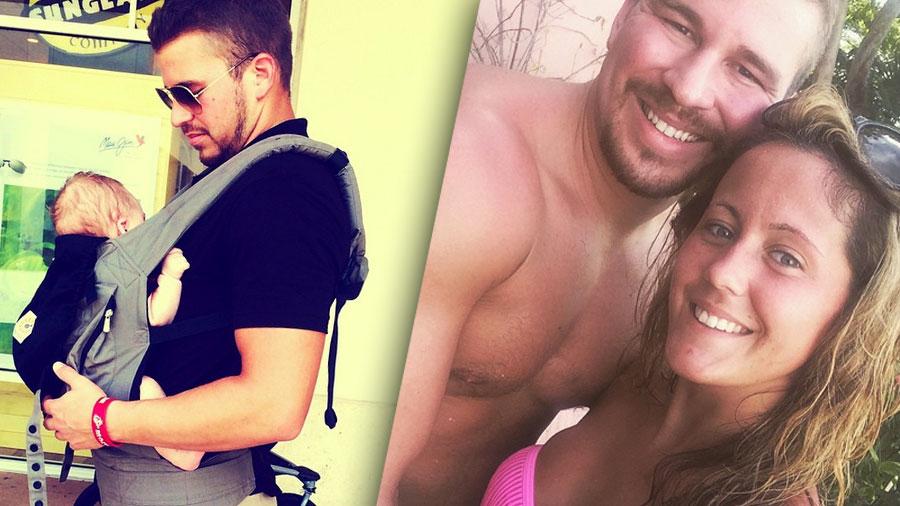 What blowout fight?
Just a week after her fiancé Nathan Griffith not-so-secretly slammed her to stunning actress Stevie Ryan, Jenelle Evans gushed about her man in a sticky-sweet Instagram post on February 25.
"My biggest supporter, my best friend, my lover, my everything," the Teen Mom 2 star, 23, captioned a throwback photo of the couple one year ago, when she was pregnant with their now 7-month-old son Kaiser. "Though thick and thin U were and will always be there for me. I love you so much words can't even describe."
Article continues below advertisement
She ended her puzzling post with a suggestion she and the 26-year-old former Marine "switch bodies."
"If one day we could just switch bodies, only then U will then understand," she continued.
But life isn't so picture perfect for the couple. As RadarOnline.com reported, the Stevie TV actress, 29, recently exposed Griffith's shocking texts and messages, which included his admission he was planning to leave the mother of his baby boy.
"The other night I was trying to walk away and Jenelle started putting holes in the wall," he said in the leaked messages. "Kick the bathroom door in because I told her it was over. I was about to call the cops…And she said if I did she would tell them I hit her….That's why I said I'm leaving today."
A source close to Evans later told RadarOnline.com that Griffith had apologized for his behavior.
But peace did not last long in the turbulent household. The troubled MTV star is preparing for a custody battle against her mother, Barbara, over her son Jace, 5. And just hours before the gooey Instagram post, Evans was arrested for driving on a suspended license and thrown in jail. She was released after paying $237.50.
Will Jenelle and Nathan make it to the chapel? Sound off in the comments.