Exclusive
Just In Time For Valentine's Day! Nathan Griffith Apologizes To Jenelle Evans For Slamming Her To Stunning Actress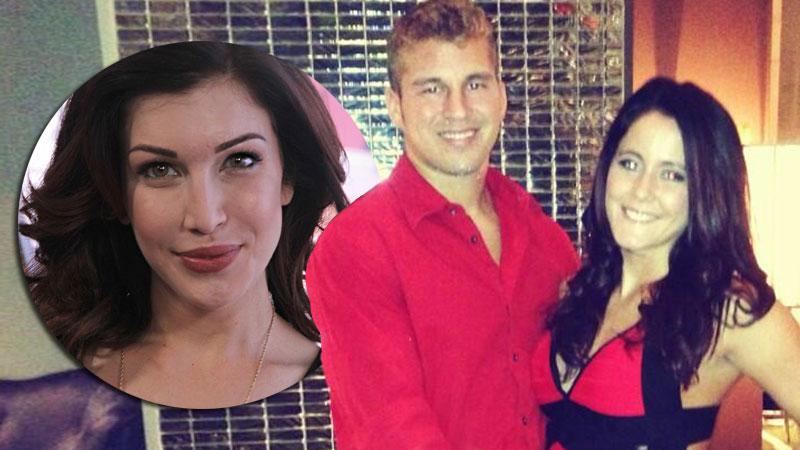 The engagement is still on.
Earlier this week, former Stevie TV actress Stevie Ryan, 29, put Teen Mom 2 star Nathan Griffith on blast after she exposed a series of alleged messages in which he admitted to "walking out" on his baby mama and fiancé, Jenelle Evans, 23.
But a source close to the mother of two exclusively tells RadarOnline.com that the MTV reality couple is still very much together.
According to the source, the drama between Evans and Griffith, 26, started when they got into an argument about the their explosive engagement trip last month.
Article continues below advertisement
"Jenelle and Nathan were arguing about the St. Thomas drama with his friends," the source says.
It was this fight that led Griffith to act out by messaging girls including stunning redhead Ryan.
"Then it turned into Nathan calling girls to piss Jenelle off," the source says. "Nathan got carried away by being over friendly with random fans online and girls from high school."
When Evans first learned about his messages to Ryan, she became angry
"Jenelle saw all those messages before they were even posted online," the source says. "She saw them about a week ago."
Livid, she then took a night away from Griffith.
"Jenelle stayed at her friend's house with Kai for the night down the road," a source continues.
Despite her man's bad behavior, the mom of Kaiser, 7 months, and Jace, 5, quickly forgave him.
"Nathan never cheated on Jenelle," the insider insists. "He just made her mad, that's all. It's no biggie."
Article continues below advertisement
She was actually far angrier with the outspoken actress about the situation.
"Jenelle hates Stevie — not Nathan," the source says. "Stevie Ryan hates all of the Teen Moms. She's just an Internet wannabe famous b***h."
The source also claims that despite the claims Griffith made in the messages about Evans' erratic behavior, they just aren't true.
"Jenelle didn't get violent nor did she hit a wall," the source says. "Nathan just said that because he was mad."
Thankfully, Evans and Griffith have made up since the drama went down.
"Nathan apologized to Jenelle," the source says. "They are definitely not breaking up and never did."
"Nathan just says things when he's mad at Jenelle, that's all," the source says. "And she told him it would best if he just stayed offline, so he deactivated his Twitter for now."
Evans is even planning on buying Griffith a special "Valentine's Day gift," the source concludes. "Jenelle and Nathan are fine."