Johnny Law Got Her! 'Teen Mom' Jenelle Evans Arrested For Driving On A Suspended License, Thrown In Jail Again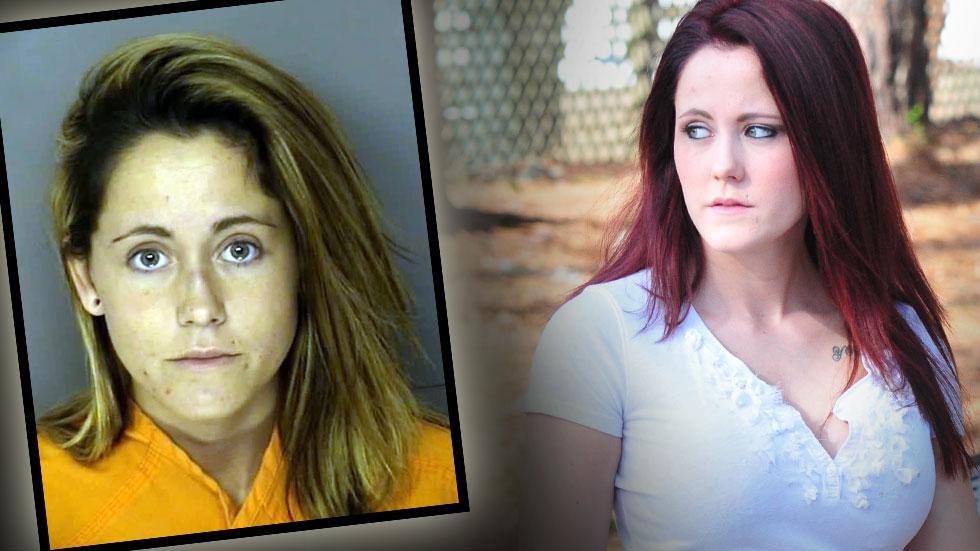 Teen Mom star Jenelle Evans was arrested on Tuesday for driving on a suspended license, and a source told RadarOnline.com exclusively that the reality star found the situation "embarrassing."
"It was ... BS," a source close to Evans told Radar about the MTV star's latest run-in with the law. "She got pulled over for speeding on the way to school and when the cop checked her license he found out it was suspended."
Article continues below advertisement
No stranger to short-term jail visits, the source said Evans was promptly taken away, as "the officer told her that since her license was suspended that he had to arrest her for no license and take her to jail."
The Horry County, S.C. website listed the reason for her arrest as "No valid driver's license."
The source told Radar that the embattled reality star paid $237.50 and her lawyer sprung her free.
"He informed her that she paid a seat belt ticket three days late back in March of 2013 and they just suspended her license last month," the source said.
The recently-engaged mother was stunned to learn that her license was not valid.
"Like WTF?! Jenelle had no idea that was the situation," the source said.
Radar has also learned that this isn't one of her better mug shots.
"Jenelle wasn't wearing any makeup so her picture is terrible," the source groused.
But don't worry, the source told Radar Evans will be back behind the wheel shortly.
"She'll have her license back in a day or two, no biggie LOL," the source said.
Her next court date is scheduled for March 23, 2015.