Exclusive
'Teen Mom' Custody War Explodes! Barbara Evans Forbids Jenelle From Taking Son Jace To The Movies — Says See You In Court!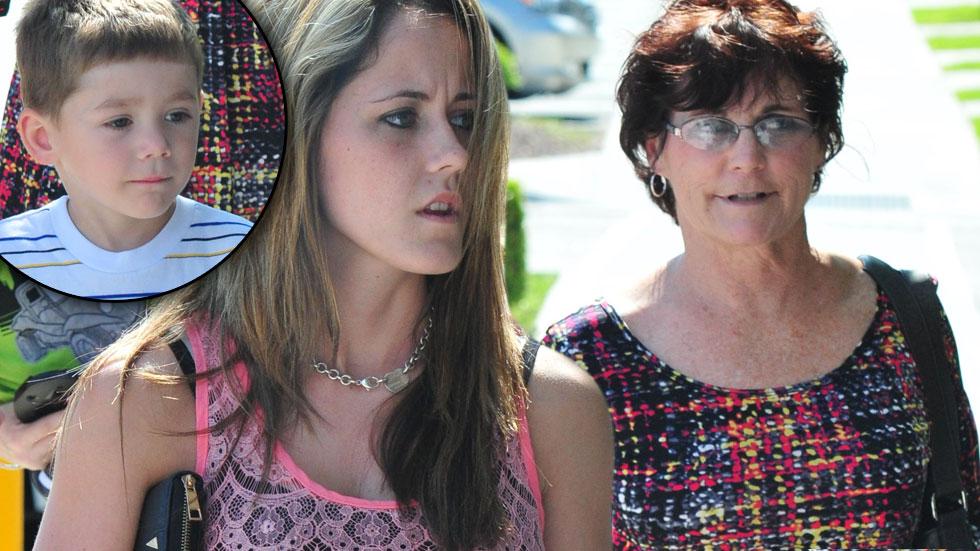 Jenelle Evans and her mother Barbara Evans are in a heated battle over the custody of Jenelle's son Jace after the two had a blow up fight in January. Now, as the court date nears for their first hearing, the drama between the mother and daughter has gotten so dire that Barbara won't even let Jenelle take her son on a movie date! Only RadarOnline.com has the details of their latest standoff.
As RadarOnline.com reported, Barbara has been keeping Jenelle from seeing Jace — and Jenelle has since filed papers to regain sole custody of her son. The fall-out has been swift.
Article continues below advertisement
According to a friend of the Teen Mom 2 star, Jenelle had a phone call with Barbara on Feb. 20 that ended in vain.
"Jenelle asked her mom if she could simply take Jace to the movies," the friend tells RadarOnline.com. "But Barbara said no, that they had plans."
Jenelle hasn't been able to take her son for her scheduled weekend sleepovers in more than a month and wasn't expecting Barbara's mind to waver on that issue — but the friend says she did think a few hours wouldn't be a problem.
"Jenelle told her mom, 'It's not to sleep over — it's just to go see a movie,'" the friend explains.
But Barbara stood firm.
"She insisted they had plans and said it was too bad," according to the friend. "Barbara then said they could make visitation whenever they go to court."
That was enough to set off the famously fiery Teen Mom 2 star.
"It made Jenelle p**sed," the friend says. "But she kept calm and said 'okay' and then hung up on Barbara."
Jenelle and her mother are scheduled to appear in court in early March to reopen the custody case.
Barbara had no comment.